In the port of the Libyan city of Misurata (Misrata) two powerful explosions thundered. TV channel
Sky News Arabia
reports that the explosions occurred on the sides of two dry cargo ships that were used for smuggling
weapons
and ammunition. A TV channel correspondent reports that explosive devices could have been detonated on dry cargo ships, which led to grave consequences. At the moment, the victims and the destruction in the port of Misurata are not reported.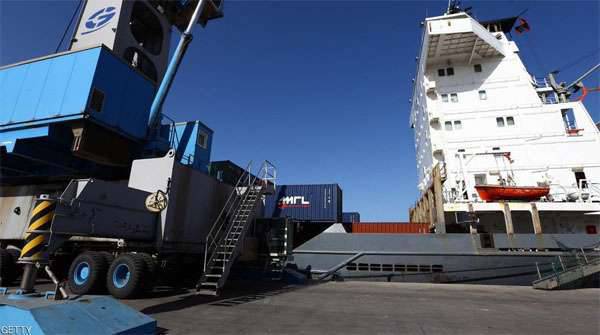 Libyan sources publish information that the cargo ships were loaded with weapons and explosive devices in the port of Misurata in order to move to Benghazi. Who exactly was the addressee of the delivery of arms to Benghazi, where one of the "governments" of Libya sits, has not yet been reported.
Meanwhile, de facto powerlessness continues to reign in Libya. The "government", which is recognized by individual UN countries, "works" in the city of Tobruk. Benghazi has its own government. In February, the creation of a coalition government was announced, but now it turns out that the effectiveness of this government's action is close to zero. Against this background, the areas of territories under the control of various terrorist groups are increasing in the country. The so-called "Islamic State" is also gaining strength in Libya. The arms trade has long become the main source of income for local groups trying to fight for power in a country destroyed by the NATO invasion.