On the eve of the first Turkish media began to appear that a coup d'état was allegedly being prepared in Turkey, which supporters of Fethullah Gulen were planning to carry out. Gulen is a Turkish imam, writer and preacher now living in the United States. It is noteworthy that it is not the first time when the Turkish authorities say that supporters of the preacher and himself "are preparing a coup d'etat in Turkey". Ankara made similar accusations in 2013. In 2014, an Istanbul court issued a warrant for the arrest of Gulen and submitted an application to Interpol for the preacher to be internationally wanted. Interpol application was rejected "for lack of evidence of Gülen's involvement in criminal activity."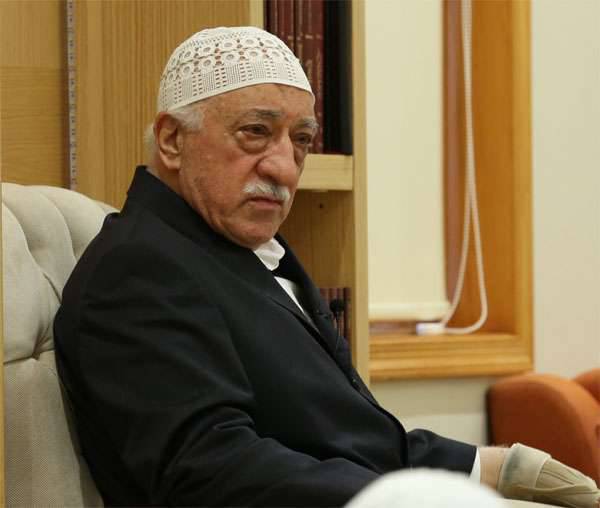 Now the new charges that appear in the press. However, representatives of the General Staff of the Turkish Armed Forces declare that no coup d'état in the country is being prepared, and all the statements that a high-ranking Turkish military, a newspaper duck, is involved in the preparation of the coup.
RIA News
cites the text of the statement distributed by the Turkish General Staff:
Discipline, unconditional obedience to the orders of the command is important in the Turkish Armed Forces. Any illegal and unauthorized action is impossible. The Turkish General Staff reiterates its commitment to democracy and the country's Constitution. Such accusations are groundless, and a criminal lawsuit has been filed against those who spread them. They demoralize the military and disturb our staff.
It would be strange if representatives of the General Staff of the Turkish Armed Forces stated in the media that the articles in the press were true ...
It should be noted that the Turkish generals have already twice participated in the overthrow of the Turkish authorities. It was in 1960 and 1980.
In the Turkish segment of social networks they say today: Obama's refusal to accept Erdogan says that the United States is "draining the current president of Turkey."