Turkish border guards shoot refugees from Syria who, fleeing war, are trying to get into Turkey, The Times reported, citing the Syrian Center for Monitoring Human Rights, located in London.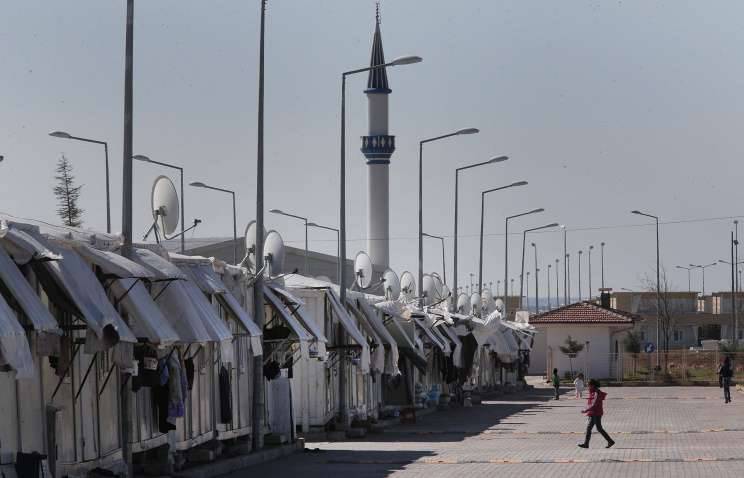 Camp for refugees in Turkey near the border with Syria
"16 migrants, including three children, were killed during the past four months by guards when they made their way to Turkey",
newspaper leads message
Look
.
"The center collected information about the details of the shootings: February 6 A man and his child were killed near (Syrian city) Ras Al Ain on the eastern part of the Syrian-Turkish border," writes the British edition. "On March 5, two migrants were shot on the western flank of the border."
As one of their smugglers smuggling migrants said, "refugees are still crossing the border, but now they fear that they will either be killed or taken prisoner."
Meanwhile, "the Turkish authorities claim that they continue to adhere to the policy of open borders for those Syrians whose lives are under direct threat," reminds The Times.
"These deaths once again cast doubt on the EU Migration Agreement concluded 11 days ago. It classifies Turkey as a "safe third country," which means that refugees can be returned there without fear that they can be persecuted, "the newspaper concludes.