The International Tribunal for the Former Yugoslavia delivered a verdict that is not typical of itself. All former accusations were dropped from former Serbian Deputy Prime Minister Vojislav Seselj. This verdict is not characteristic because the tribunal usually did not favor the Serbs.
Recall that Seselj accused of committing crimes against humanity, allegedly committed by him in the period from 1991 to 1993 years. In addition, the prosecutor demanded that Šešelj be found guilty of "violating the laws and customs of war," and asked the court for Vojislav Seselj 28 years in prison. In total, there were nine counts. Reports about it
RIA News
.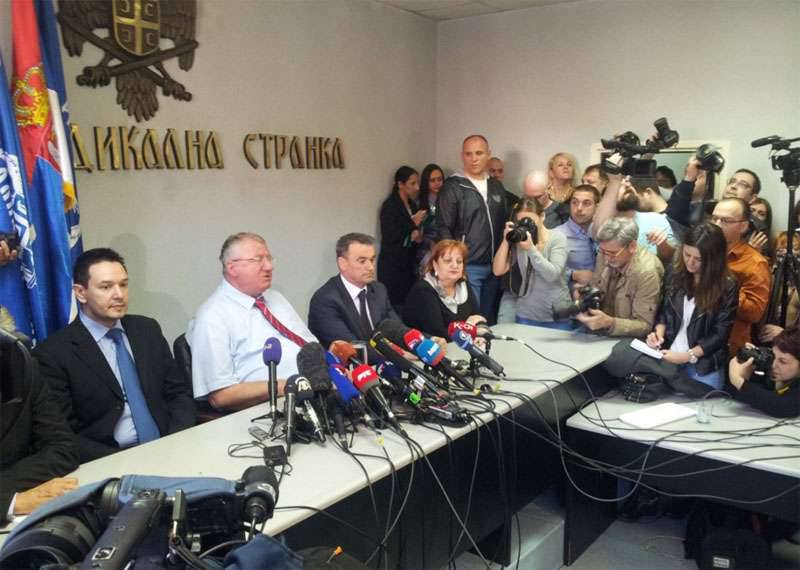 Remarkably, Seselj in 2003 himself surrendered to the Hague Tribunal, demanding an investigation into the events in the former Yugoslavia and not admitting his guilt on any of the charges. At the same time, the former Yugoslav politician refused the lawyer relying on him and defended himself in the ICTY himself. Vojislav Seselj spent about 11 years in the dungeons of the tribunal, after which he was conditionally released for health reasons (for treatment for cancer). In November 2014, Vojislav Seselj returned to Belgrade, and after a couple of months, representatives of the Hague Tribunal demanded that Seselj return to the dock. The leader of the Serbian Radical Party said that, by the will of the ICTY, he would not return to The Hague. The process decided to continue without him.
Today, the ICTY judge Jean-Claude Antonetti announced the decision of the Tribunal, which says that Vojislav Seselj is acquitted of all nine counts. Now, Šešelj has every right to demand the ICTY giant compensation for 11 years of being in the dungeons of the tribunal and for the physical and moral damage done to him.