Kremlin policy remains aggressive. The Russian command is conducting numerous exercises, the purpose of which is to achieve such a speed of troop movement, which is beyond the strength of the North Atlantic alliance, according to a report by the Lithuanian Department of State Safety for 2015.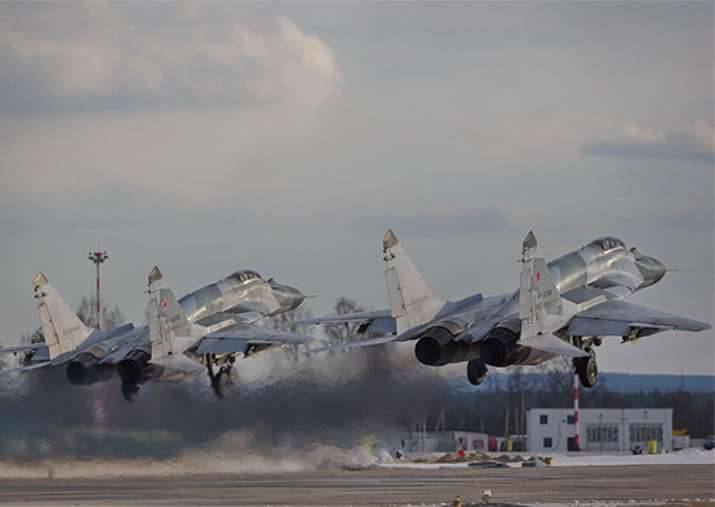 "Russia's foreign policy remains aggressive; we still see Russia's determination to use military force to achieve its goals. The economic problems that Russia faced in 2015 had no effect on the strengthening of its armed forces, structural reforms were consistently carried out, large-scale exercises, and there were virtually no disruptions in supplies to the armed forces.
weapons
»
newspaper quotes report
Look
.
It is noted that the most serious changes occurred in the Western Military District.
According to the co-author of the report, the head of the Second Department of Operational Services, Alvydas Shuparis, "Russia wants its armed forces to act as soon as possible, ahead of their opponents."
He noted that "in 2015, the 1st
tank
the army, which was transferred to the former units of the 20th Army: 4th Panzer Division, 2nd Motorized Rifle Division, 6th Separate Tank Brigade, 27th Separate Motorized Rifle Brigade. "
"Russia hopes that the capacities developed in such a direction in the event of a conflict will allow it to create and use a strategic advantage in the region, localize the conflict, control its escalation and avoid NATO's large-scale involvement," said the head of the Second Department.
"The intensity of military training in the Kaliningrad region and in general in the Western District is great. Such a danger - during the exercises held last year, they were preparing for actions that pose a threat to the security and territorial integrity of Lithuania. We are concerned about the teachings of an attacking character, the simulation of the transfer of borders and power, which are in place, or the transfer of capacities that will help the implementation of a large-scale operation — not a defensive plan, but directed against neighboring countries, "he said.
According to Shuparis, "Russia is actively interested in strengthening the armies of the Baltic countries, their new acquisitions, capacity expansion, NATO participation in the Baltic countries." "According to the assessment, the espionage actions of Russia in the Baltic countries will grow," he added.
As for the military conflict, his probability due to the strengthening of the forces of the alliance in the Baltic States has decreased markedly, noted Shuparis.