On Wednesday evening, the Ukrainian security forces fired mortar shells on the settlements of Sakhanka and Grigoryevka, located in the south of the Donetsk Republic, reports
RIA News
the message is given.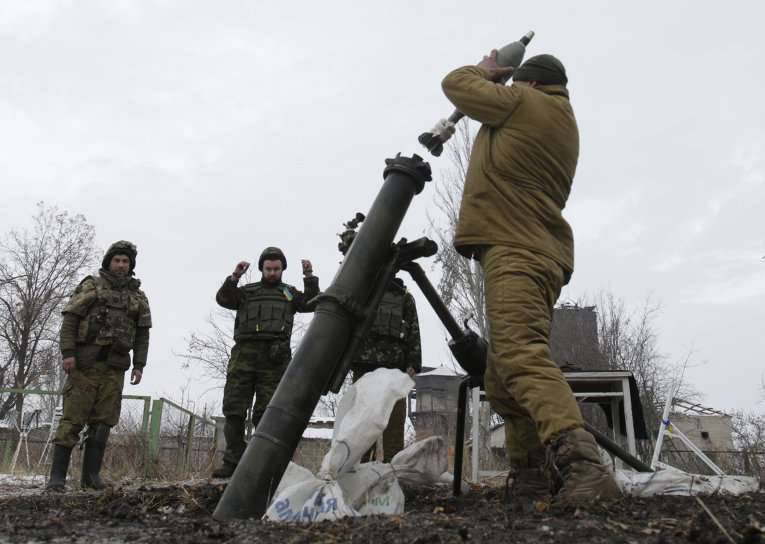 "The shelling of the village of Grigorievka began near 16: 00, then stopped. It later resumed and lasted from 18: 30 to 19: 30. At the same time, the village of Sakhanka was again under the fire of the Ukrainian side. In total, during the attacks, the enemy released 28 mines of the 82 mm caliber and 35 mines of the 120 mm caliber, "a source told the Donetsk news agency.
"The shelling was carried out from positions in the villages of Granitnoye and Shyrokino," the source added.
A source later said that because of the shelling, "the village of Grigorievka was de-energized." On Thursday, the power supply is restored.
Help DAN:
"The village of Sakhanka is located in the south of the DPR, not far from Shirokino. In the summer of 2015, more than 30 houses were destroyed by shelling, electrical and gas supply was disrupted, the school building was damaged, and cases of injuries and death of local residents from fragments of Ukrainian shells were repeatedly noted. At the same time, local authorities have repeatedly stated that the positions of the DPR forces in Sakhanka never existed. Recently, the Ukrainian security forces resumed shelling the frontline village. "