The engineering group of the Azov Regiment of the National Guard of Ukraine recently began testing the Azovets armored car built on the chassis
tank
T-64, reports the blog
bmpd
.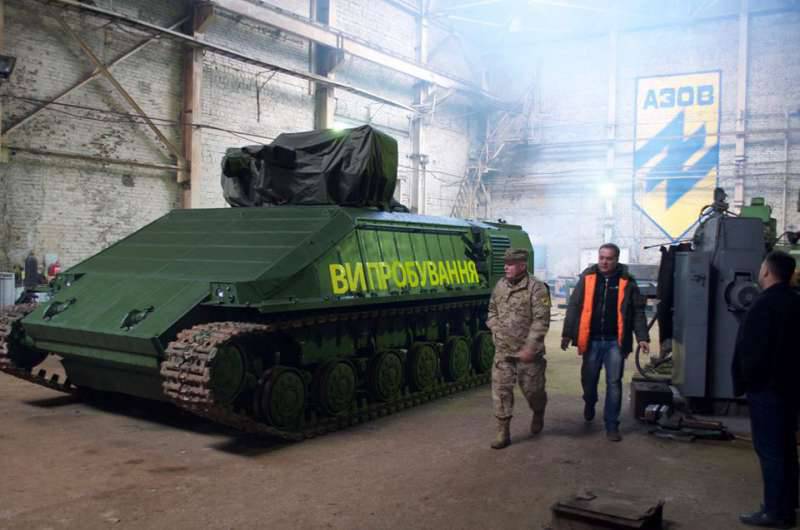 According to the developers, "" Azovets "is a tank for conducting combat in the conditions of the city, as well as a" highly protected heavy universal tracked platform. "
As reported at one of the Ukrainian forums, "the creation of the Azovets machine was started in the Azov regiment on its own initiative in April 2015, the project was financed using extrabudgetary funds (mainly donations and sponsorship)".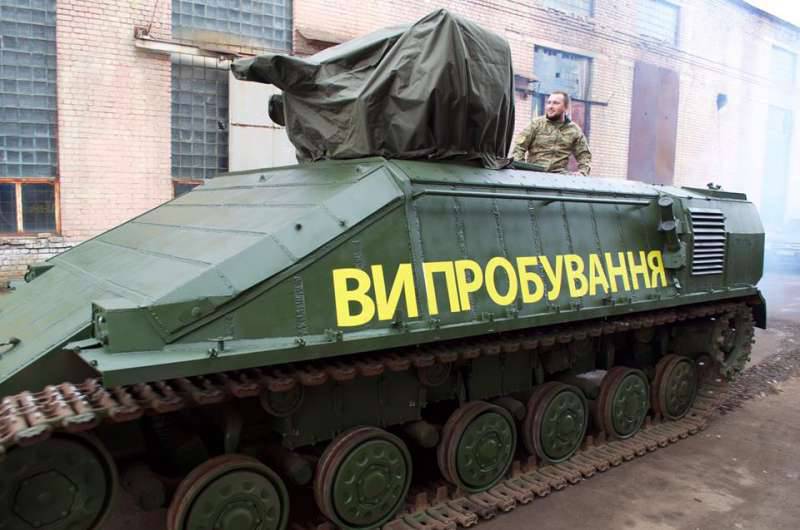 "The undercarriage of the T-64 tank demilitarized and converted into a bulldozer was used as the chassis for the Azovets vehicle. On the undercarriage of the T-64 with the retention of the 5TDF engine, a new armored hull with enhanced protection, welded from flat rectangular plates made of aluminum carbide (play the role of a substrate for dynamic protection), was built, "the message says.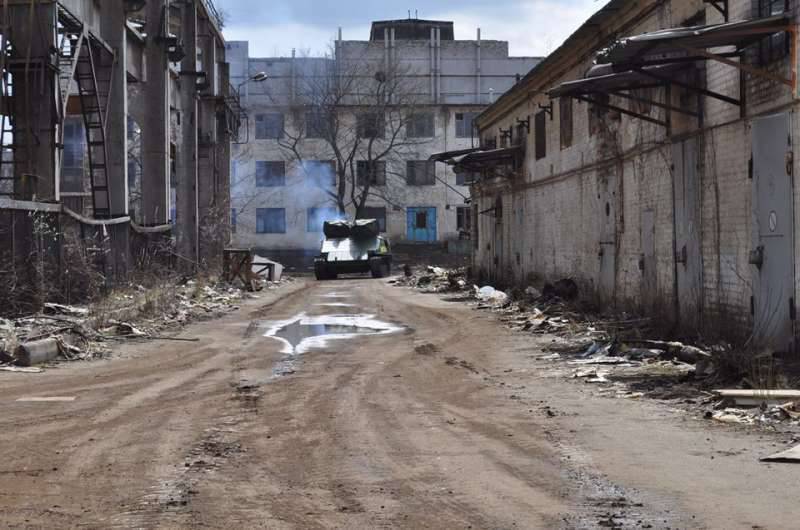 According to the author, "around the armor case around the 500 XSChKV-34 dynamic elements" Knife "are installed, and on a large part of the body they are arranged in two layers (!) - one layer of elements is on the protective screens, the second is on the case."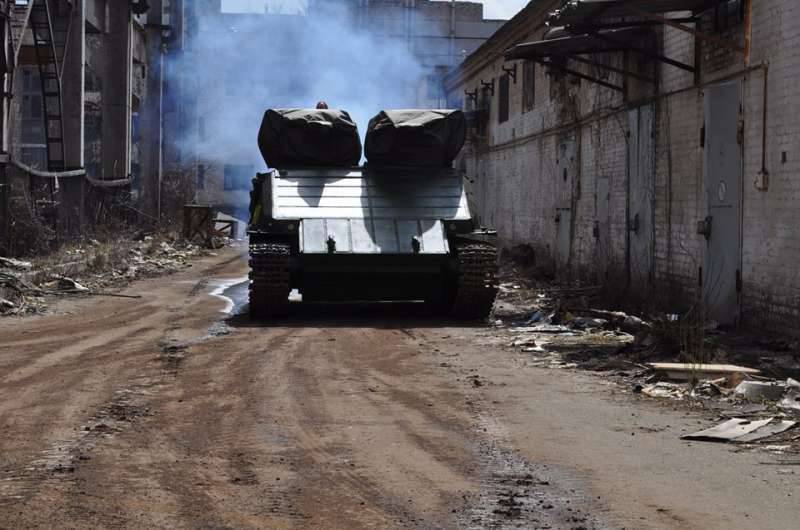 On the roof of the hull mounted 2 combat modules of artisanal production with a rotation angle of 180 g. It is noted that "each module is equipped with a twin 23 mm automatic
aviation
GSh-23 cannon, one 7,62-mm PKT machine gun and launchers of the anti-tank guided missiles "Stugna" and "Korsar".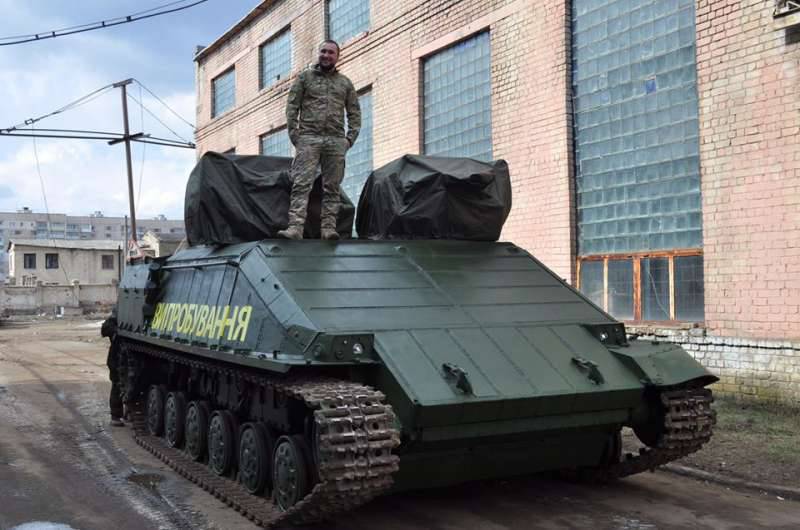 Crew - 4 person, incl. two arrows. Review - exclusively through the video camera system. The commander (according to the creators) has a "panoramic sight with a thermal imaging channel".