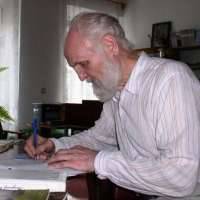 Famous writer Vladimir Krupin hopes that the Patriarch's speech at the Moscow City Duma will affect the renaming of the Voykovskaya metro station, named after the regicide ...




As reported, yesterday His Holiness Patriarch Kirill spoke in the Moscow City Duma at the invitation of deputies. In particular, the Primate of the Russian Church declared: "It is impossible that in the city, in our toponymy, the names of criminals and terrorists be preserved. I mean Voykov. This survey was completely unprofessional. Nobody could track anything - how many times who, what buttons pressed. "

Vladimir Krupin, a well-known Russian writer, co-chairman of the Writers Union of Russia, argues in an interview with the Russian Folk Line, about how long our toponymy will be desecrated by the names of the terrorists and executioners of the Russian people.
Thank God that His Holiness Patriarch Kirill has joined the question that has long tormented the hearts of the Orthodox. He spoke with all clarity and certainty. But how can you walk down the street the killers of your people? How can you live quietly near the metro station "Voikovskaya", if it is known that Voikov is a murderer ?! For example, would someone like the Chikatilo metro station?
I am now in Vyatka, where there is a monstrous number of names in honor of the murderers - the streets of Lenin, Marx and other executioners flooded our favorite city. And Kirov had arms to elbow blood. Now, either the people are stupid, or they are justified by the fact that they are already accustomed to living in Kirov. For example, a certain lady says that if the former name of the city, Vyatka, is returned, she will not get married, men will supposedly consider her a Vyatka fool. But you can also be a fool of Kirov.
Why are we used to? There is a feeling that indifference to their homeland affects this issue. These names are defended by those to whom they are dear, who wish Russia every kind of evil, namely, the fifth column. How they poor will be hard on the Last Judgment.
We will wait for something to change by Easter. It would be nice to rename the station "Voikovskaya" in "All Saints".