Deputy head of the Chernigov border detachment Nikolai Marchenko in an interview
"Ukrinform"
announced a new "Peremog" on the border with the Russian Federation. According to Marchenko, lately, along the Ukrainian-Russian border in the territory of the Chernihiv region, an "anti-tank ditch" has been dug, about a hundred kilometers long.
In addition, within the framework of the "Wall" or "European shaft" project, an 6 km of fence, several shelters and around 40 km of road roads were built in the region.
In social networks, residents of Chernihiv have already managed to respond to the statement of the representative of the border service of Ukraine. Citizens are genuinely surprised that there are funds in the budget for the construction of "rokadny roads", and the authorities have no money for the construction and repair of ordinary roads, including the roads of Chernihiv.
From Marchenko's statement:
The project "Wall" is designed for 4-5 years. In Chernihiv region, the relevant work continues, there is no backlog.
And these are photos of a section of shelters and passages of the so-called "European shaft" that appeared on the network.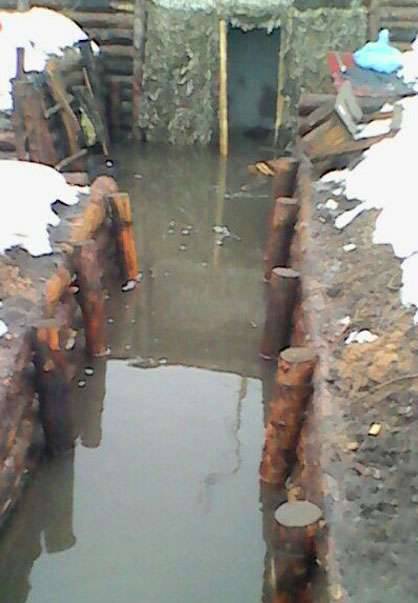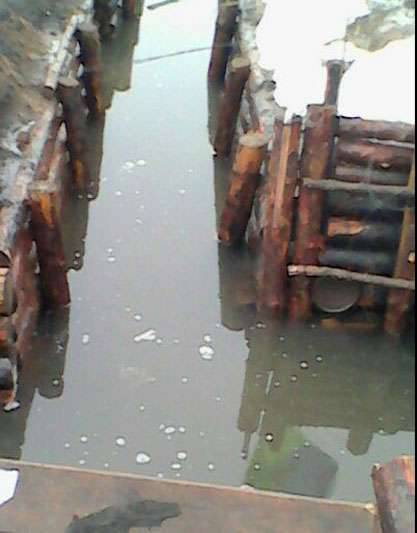 Spring waters demonstrated the effectiveness of trenches and dugouts, in which the Ukrainian army must reflect "the attacks of the Russian aggressor" ...