In the United States of America, a new award has been instituted with the pompous name "Unshakable resolve". Holders of the award will be the US military personnel who have taken (are taking) part in an operation conducted by the American army in the territory of Iraq and Syria since June 2014.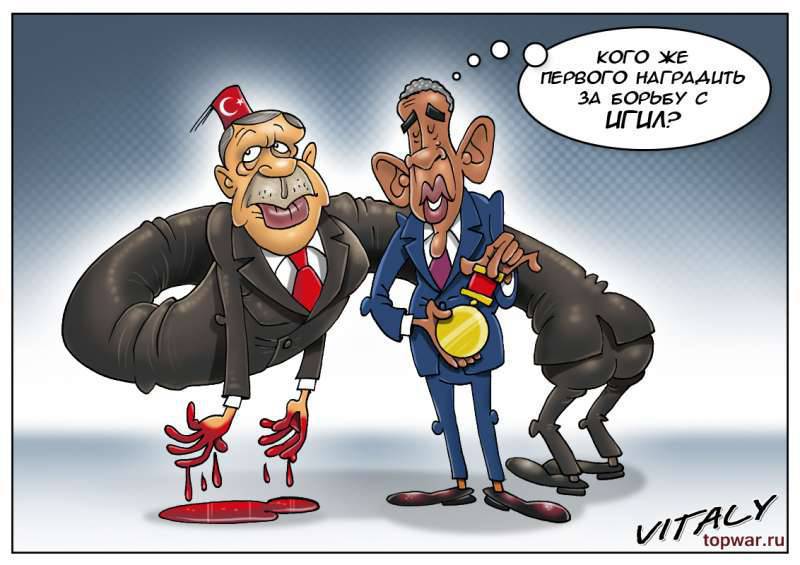 The Pentagon emphasizes that such an award is connected with the "struggle against ISIS". What is the effectiveness of the actions of the American military contingent operating in Syria and Iraq? - The main US defense department did not report. For almost two years of participation by the US military in an operation against ISIS, the militants of the so-called "Islamic State" have managed to significantly expand the territories under their control. Only with the beginning of the Russian military operation against international terrorist gangs in Syria, ISIS in this country began to burst at the seams. However, as is well known, Washington loves to appropriate other people's victories, and therefore there is a high probability that the United States will record the final victory over the ISI fighters and distribute it to all its servicemen on a medal ...
RIA News
announces that the executive decree on the establishment of the "Unshakable Determination" award (what exactly is it? - in shocks to excavators and aqueducts?) was signed by Barack Obama on the recommendation of the head of the Pentagon Ashton Carter and the head of the United States Chief of Staff Joseph Dunford.