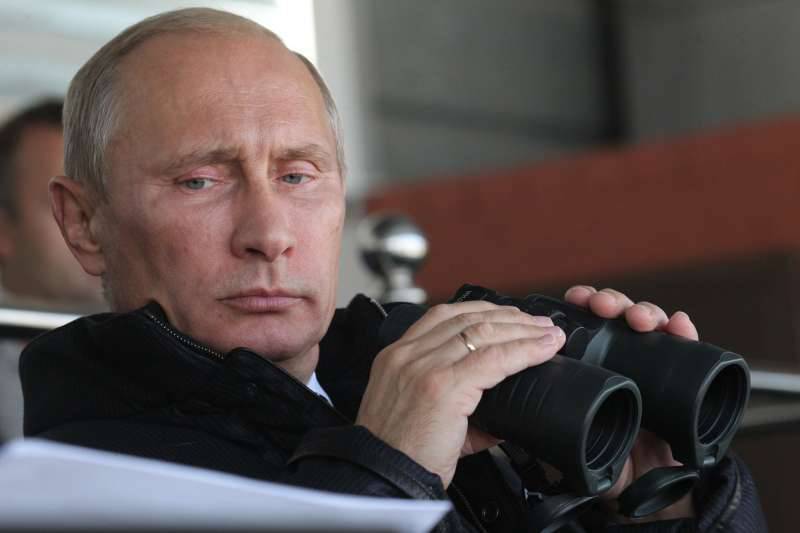 17 November 1812, Marshal Ney, the bravest of the brave, was the last to leave Smolensk amid heart-breaking battle scenes. Hospital wards, corridors and staircases were filled with the dead and dying. Napoleon went to Russia with an army of 500 thousand people, and now, when he left this country, he had fewer than 40 thousand soldiers left. Ney was commanded by a corps consisting of only 6 thousands of people, but he did not want to be captured by the Russians. General Miloradovich, who commanded the Russian Guards Corps, was unable to capture either Prince Eugene, stepson Napoleon, or the great commander Davout, so he tried his best to capture the 43-year-old son of a cooper from Lorraine.
Ney did what he could do best - he went on the attack. His first head-on attack at the last moment was repelled when the French were fired at the canister. Ney, the commander of the detachment, again concentrated his troops and attacked again. "All the ranks fell, they were replaced by the following - and also died in the same place," wrote the Russian officer. When General Miloradovich saw the French attack, he exclaimed: "Bravo, bravo, gentlemen of the French, you attacked with striking determination the whole corps - a handful of soldiers. There is no more courage! "Then he ordered his gunners to open fire on them and destroy them, which they did.
Just as in the battle of Waterloo two years later, where Ney lost four horses one after another, killed when he was in the saddle, the marshal managed to survive the battle of Smolensk, and then avoid the trap that he had to fall into across the Dnieper. The Russians were - how to say it - magnificent in their cruelty, slowly exterminating the French, watching them die from the terrible cold, taking off their fur coats, sheepskin coats and boots, and the imposing fat Kutuzov left the invaders at the mercy of Mother Nature. At first, they were surprised by the steadfastness and stubbornness of the Russian defenders and their almost religious exalted fighting spirit (the French were inspired by the "king of Rome", and the miraculous Smolensk icon of the Mother of God inspired the Russians). The Cossacks, whose cruelty threw the most courageous adversary, if he was captured alive, exhausted the retreating French. The Cossacks did not get involved in the battle, but simply inflicted on them "small but tangible injections" - exposing the enemy to a kind of slow torture that the French had not had to experience either before or after. Kutuzov's tactics not to engage in battle infuriated Emperor Alexander, but the old soldier knew what he was doing. He was afraid of Napoleon, driven into a corner, because he knew that the Corsican was a better general than he, and desperately capable of anything.
I just re-read Adam Zamoyski's magnificent book (Adam Zamoyski) "1812", which I first read right away, as it was published ten years ago. It can be read as much as you like - it does not bother me. Courage, courage, glory and suffering - so much more. Germans and Poles, French and Russians, Italians - all surrounded themselves with glory. But the only shameful event, it seems to me, happened a year later during the Congress of Vienna (when the text was referred to as the translator), when Princess Catherine Bagration became the mistress of Metternich. Bagration died from blood loss during the battle of Borodino, because he did not want to leave the position in front of his soldiers. His widow should honor his memory and not get involved with a handsome Austrian. But these are the quirks of beautiful women.
Note that Napoleon has not made any special victories since then. Mother Russia defeated him - just as 130 won over Hitler over the years. And this makes me think of our times. Unlike clowns from the European Union and stupid Americans, Uncle Vlad entered as Kutuzov - came to Syria, avoided all the risks of getting bogged down in the war and, having lost only one plane (which hit a NATO member country fighting allegedly on its side), out of this quagmire with maximum results.
And at the same time, the fool-minister of foreign affairs, Philip Hammond (I have never seen a man who looks more like a boring accountant) warns us not to rejoice and praise Putin, because it is like praising a husband who stopped beating his wife. What can I say, I personally do not beat women at all - and my wife in particular, so I don't know. But I know that Putin is a real and authoritarian person, one of those who wins wars, an impulsive and courageous leader who showed that the West is a paper tiger. Let's face it. When was the last time the world leader really acted boldly and boldly? At the same time, Putin did not say that the mission was completed, did not make statements, which in the case of Iraq and Libya turned out to be fatal. This is the man with whom the clowns in Brussels tried to bluff, flirting with Ukraine and seducing her with charming promises. That's why he regained the Crimea as a bonus. The fact that he supported Assad once again showed that when things take a sharp turn, Uncle Sam is an unreliable ally.
It doesn't matter how much Americans and Europeans tried to show that the efforts of Russia are in vain - the way will look better at yourself. And leaving the battlefield, Vlad warned Assad that he sat down at the negotiating table - otherwise it would be worse. Just compare Putin's policies in Syria with Uncle Sam's position on Yemen. In Yemen, there is a humanitarian catastrophe - no less than in Syria. Military
aviation
Saudi Arabia, Qatar, and the UAE bombed unarmed people and blew up hospitals, in vain trying to crush the forces of the Hussites - an armed Shiite rebel group that achieved significant success and seized power. Saudi Arabian Air Force pilots who are fighting there with the support of American radar guidance systems are so afraid of anti-aircraft artillery fire that they fly at too high a height and are not able to hit legitimate military targets. Saudi arabia continues to buy expensive
weapon
, but not able to raise soldiers like those who fought in 1812. Perhaps they should read Zamoysky and forget about high technology.