The Sea Launch international consortium, which "uses launch vehicles from a floating platform in the Pacific Ocean, has found its buyer, Zenit," the transaction documents will be issued in the coming weeks, reports
TASS
.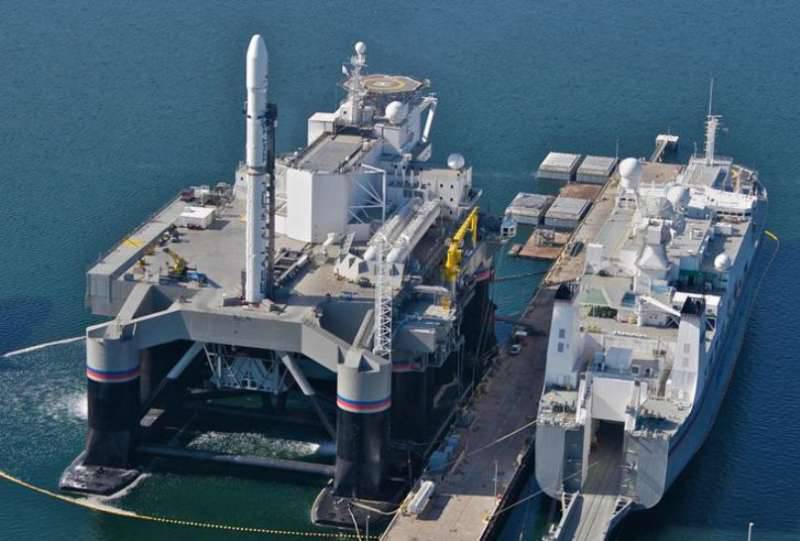 "There is a process of paperwork for closing the transaction. The process is lengthy, and it will most likely be completed within the next month. To disclose information about an investor is prohibited by agreement, this is a commercial secret, "an informed source told the agency.
Later this information was confirmed by the head of "Roscosmos" Igor Komarov.
The project is really sold, said Komarov. "Who the investor and the volume of the contract can not say because of certain obligations. I hope that by the end of April there will be something to say, "he added.
According to him, "investors from the United States, Europe, China and Australia claimed the project."
Earlier it was reported that the consortium, which suspended launches in 2014, could return to the launch services market in 2016. In particular, the company's general director Sergei Gugkaev at the end of 2015 said that "the project intends to actively engage in the struggle for new orders in the first quarter of 2016, following the results of structuring a deal with an investor."
TASS Help:
"Sea Launch" is an international commercial project for the creation and operation of a sea-based rocket and space complex. To implement the project in 1995, a company of the same name was created, founded by American Boeing, Russian RSC Energia, Norwegian shipbuilding enterprise Kvaerner (now Aker Solutions), Ukrainian Yuzhnoye Design Bureau and Yuzhmash. In June 2009, the Sea Launch Company declared bankruptcy. After reorganization, in 2010, RSC Energia took the lead in the project. In the summer of 2014, Sea Launch announced a suspension of launches. "