The latest Chinese ballistic missile "Dongfeng 41" (DF-41), capable of reaching any point in the United States, can be adopted by the PLA this year, reports
TASS
a message from the magazine Canva Effect Defense.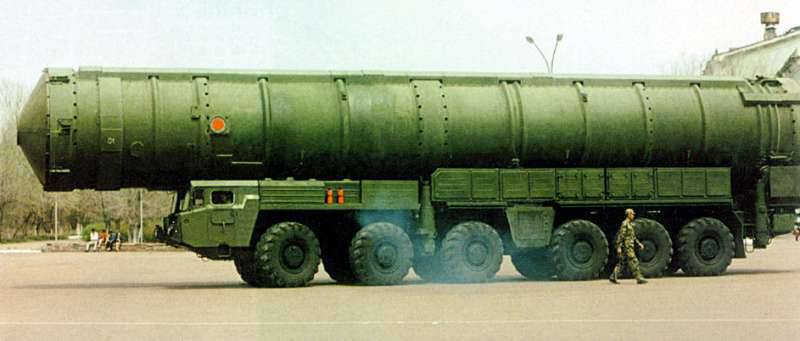 "Tests of the rocket entered the final stage," - notes the publication.
"Dongfeng 41 will initially be deployed in the new strategic missile military unit of the People's Liberation Army of China (PLA) in Xinyang district in the central province of Henan," the magazine says.
"Having a range of flight to 14,5 thousand km, it will be able to reach the US from there within half an hour if it flies through the North Pole, or it takes a little longer if the trajectory lies through the Pacific Ocean," the article says.
Meanwhile, it is not yet clear to the experts whether "the new Chinese solid-fuel rocket will be able to overcome the multi-level missile defense system deployed by the United States in the Asia-Pacific region," the newspaper writes.
According to Professor He Tsisun from Shanghai, quoted by the South China Morning Post, published in Hong Kong, "the maximum flight range of the DF-41 is almost 15 thousand km. However, within a few minutes after the launch of the ICBM, it can be blocked by the US missile defense system on the island of Guam. "
It is noted that rocket tests from the summer of 2015-th are held in the area of ​​the Taiyuan cosmodrome in northern China.
Andrei Chan, editor-in-chief of Kanva Emergency Defense magazine, explained that "the accuracy of the DF-41 will increase in 2020, when China fully deploys its own global navigation satellite system, Beidou."