The newest Indian 4-axle armored vehicle received a tower from the BMP-2, which is manufactured in India under a Russian license, reports
Messenger of Mordovia
with reference to the resource shephardmedia.com.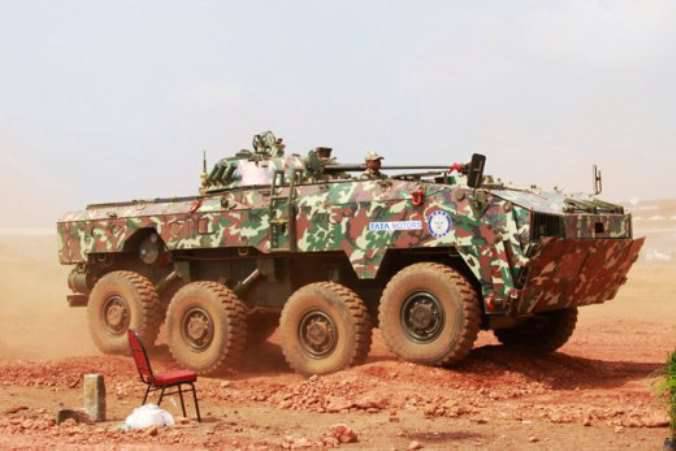 For the first time, a model of a promising Indian wheeled BMP was presented at an exhibition in Delhi in 2012. In the autumn of last year, photographs of an already finished machine, called Kestrel, were published.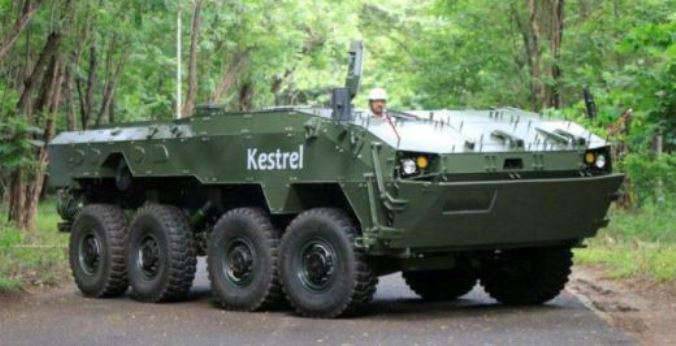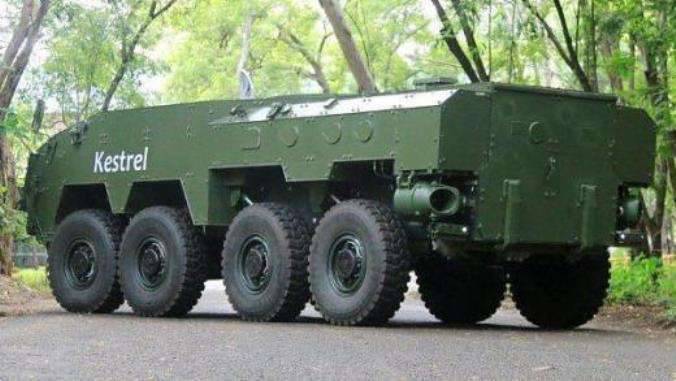 And at the next exhibition the car was shown to the public with a tower from the BMP-2.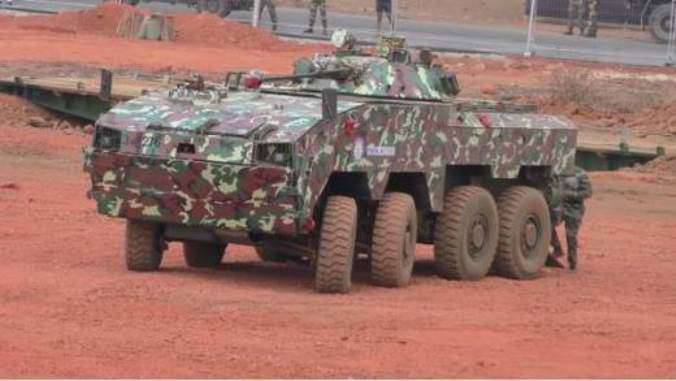 According to the resource, "the combat vehicle weighs 26 tons. 600-strong engine with an automatic transmission allows it to reach speeds of 110 km / h on the highway and more 6 km / h on the water. The capacity of the car is a crew of two and eight paratroopers. "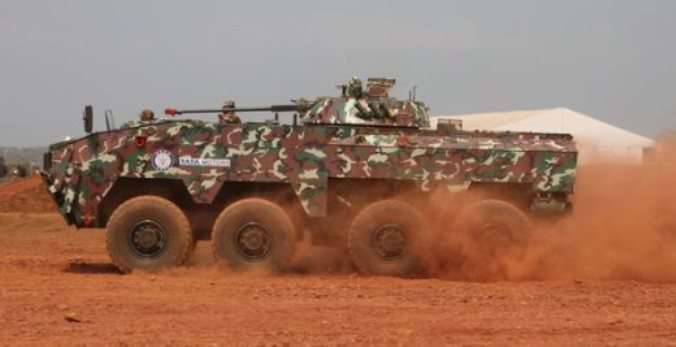 According to the information, in the future, the BMP will be equipped with a modern combat module.
The publication also notes that "the armored steel used in the BMP is currently of import origin, but most of the components and assemblies were created in India."
Tests of the machine are scheduled to be completed in 2017 g, after which the designers at its base will create a "whole family of combat and auxiliary machines."