The Russian military near the border with the Crimea recorded UAVs, which, according to radar data, was moving towards the peninsula from Bulgaria through Romania and Ukraine, the agency reports
Ридус
message channel lifenews.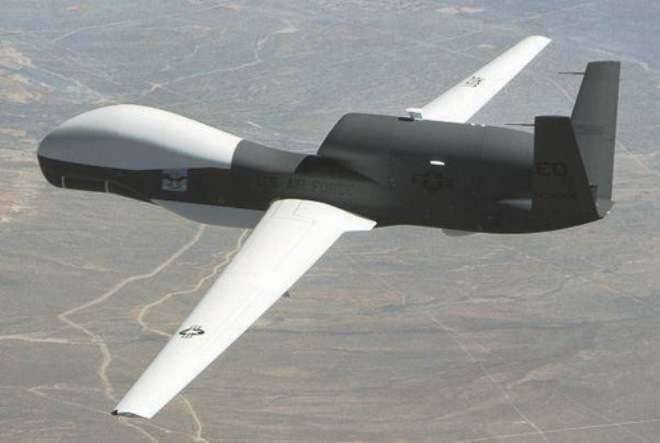 A Russian interceptor flew to the drone meeting, who accompanied him "throughout the route that ran along the borders of the peninsula," the report said.
According to the TV channel, the drone's onboard number - 3412 - was punched by the military according to an international database. It turned out that the aircraft "is on the balance of the US Armed Forces."
According to information received from the source, "the interceptor aircraft was raised from the Russian coast as soon as the drone approached the border."
The interlocutor noted at the same time that "the aircraft clearly followed the intended trajectory and kept from the border of the Crimea at a distance of a little more than 10 km."
The channel, citing experts, suggested that the object recorded by the military could be the American reconnaissance UAV Northrop Grumman RQ-4 Global Hawk, which "is capable of video filming as well as radio frequency monitoring."
At the same time, the agency noted that official comments from the Ministry of Defense of the Russian Federation have not yet been received.