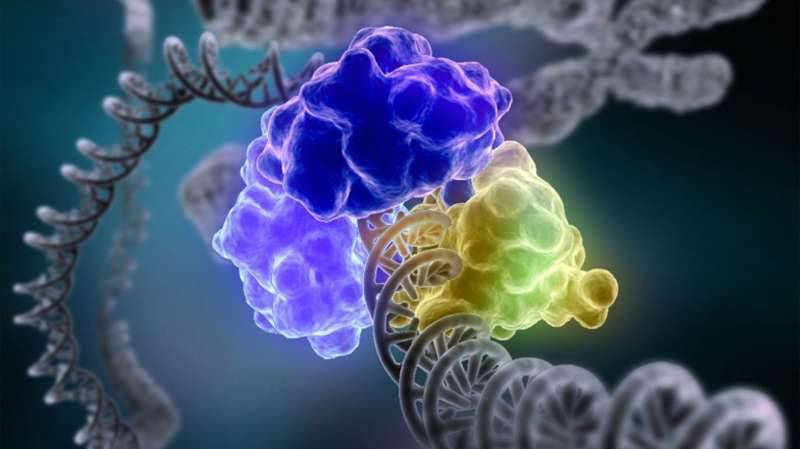 Ukraine as a mutation
The phenomenon of "Ukrainians" is currently the object of study by many specialists. This phenomenon was considered from various points of view - both as a cultural, and as a sociological, and as an ethnographic. However, it seems that at the moment there are no widely known materials where this phenomenon would be considered from the point of view of a biological, or rather, from the point of view of a biological determinism of a cultural phenomenon.
Without pretending to complete the presentation of the material, I still try, by virtue of my modest ideas, to describe Ukrainians from the indicated positions.
So, what is the Ukrainians? In this material, I propose to understand by Ukrainians not belonging to the Ukrainian ethnos (for the very existence of this supposedly separate from the Russian ethnos is a very controversial issue), but the conscious attribution by the individual of himself to some kind of "Ukrainians". From a cultural point of view, such a "Ukrainian" is undoubtedly opposed to a "Russian", since for becoming a "ukrainian" it is necessary to leave the aggregate "russians". Actually, the policy of modern Ukraine is just built on this paradigm - the denial of one's own "Russianness". The existence of a "Ukrainian" is possible only if one opposes oneself to a "Russian", otherwise the logical meaning of "Ukrainians" in general is lost.
I dare to assert that Ukrainianship as a phenomenon is a kind of mutation. In a broad sense. That is, the mutation is not only biological (although this aspect is also not fully denied), but also cultural.
I would like to remind that mutations themselves are not a negative phenomenon. Moreover, mutation is the engine of evolution; positive mutations contribute to the adaptation of species to the environment and the emergence of new species. But! Mutations are not only positive. There are still negative mutations that lead to the death of not only the individual, but in the case of the heredity of this mutation - to the extinction of the species.
It is believed that the aesthetic sense, fully inherent in man, is also present in higher animals, which speaks of the evolutionary determinism of aesthetics as such. Aesthetics as a whole is tied to the perception of objects as "acceptable" and "unacceptable" at an unconscious level, so to speak, in gestalt. There is an opinion that the aesthetics is just the mechanism of protection against the accumulation of negative mutations in the gene pool: it is not for nothing that we operate on the notion of "deformity" with regard to just such mutations. And with a freak, a normal individual does not want to multiply.
Have you ever seemed vile monkey? Not that disgusting, but simply repulsive, unsympathetic, ugly? But the monkeys are our closest relatives, even if (so as not to offend the feelings of creationists) not by genotype, then by phenotype exactly. This is the meaning of "negative aesthetics" - the most closest to us are the variations of ourselves that are closest to us. Like a parody of us. Like a ridiculous grimace. Like ugliness. In animals, by the way, the same
история
- wolves and dogs usually have an extreme dislike for each other (despite the fact that they are taxonomically the same type), tigers do not get along with "ligers" (a hybrid of a tiger and a lion), and in general do not consider examples of this.
I would also like to remind that the occurrence of mutations can be not only natural (as a result of the action of random or obvious factors), but also artificial - if this occurrence is caused by someone's will. For example, you can put reptile eggs in a radioactive environment and see what hatch there. Hatch likely freak.
With Ukrainians it happened. Initially they took the Russians and placed the cultural environment artificially created by Austro-Hungarians (and then by other amateurs of cultural-genetic experiments). What hatched, then hatched. And all would be nothing, but someone impressed freaks that ugliness is the norm. And who is not a freak, he is an "alien" (and vice versa, all aliens are freaks). And who does not jump ... but this is the next stage.
Ukraine is a mutation. I cannot say with accuracy how significant the genetic factor in this mutation is (and whether it exists at all), however, the person is a sociobiological creature, and in the case of a person, the existence of certain individuals (and their populations) is not so much due to genetic factors (in terms of human being is not so important our teeth, claws and wool), as social factors. Therefore, one can speak about mutations in full.
Therefore, we seem conscious (Svidomo) Ukrainians, that is, those who are aware of their "difference" from us, unsympathetic. Most likely, the monkeys, too, seem unattractive to the bare-skinned, thin-nosed ones of their likeness, who are not able to climb branches with monkey dexterity.