Almaz-Antey, which produces the Triumph C-400 air defense system, is ready to completely switch over to the wheeled chassis for the complexes produced by the Bryansk Automobile Plant (BAZ), refusing the services of the Minsk wheel tractor plant, reports
RIA News
message of the newspaper "Izvestia".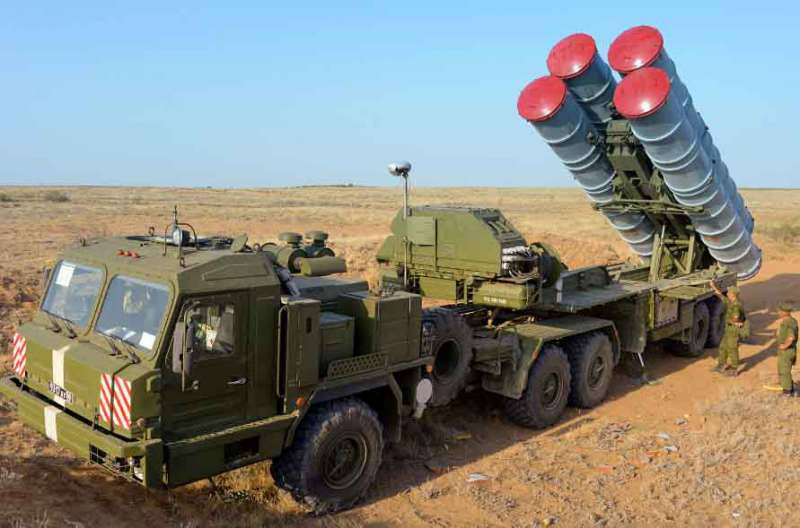 In December last year, Almaz-Antey acquired a BAZ specializing in the production of wheeled chassis and off-road vehicles. This decision was made in connection with the difficult financial situation of the Bryansk enterprise, as well as in order to prevent the disruption of the fulfillment of the state order for C-400.
"This year we have to supply the Ministry of Defense five sets of C-400. It is almost a hundred launchers, transport-launchers, tractors carrying radar stations and additional equipment. And Minsk dwellers require one hundred percent advance payment for the work, without at the same time guaranteeing the deadlines for the execution of the order, "a source in the concern told the newspaper.
According to the newspaper, "the official reason for the transition to Russian tractors is the sharp increase in internal and external orders for C-400 complexes."
"Under the fulfillment of the state defense order in 2016, Almaz-Antey invested 114 billion rubles in updating the Nizhny Novgorod plant of the Victory Day's 70 anniversary, the missile plant of the air defense concern in Kirov and the Bryansk Automobile Plant, including the purchase of it," the source said.
As noted by the publication, the concern is confident that "they will be able to fully switch to the domestic wheelbase, especially KamAZ is ready to provide their products." According to the source, the KAMAZ chassis will be used already "in the production of the latest C-500 Prometheus systems".