According to the press secretary of the main US military department, in the near future about 670 family members of US military personnel, as well as Pentagon civilian personnel involved in the NATO military mission at Incirlik air base and other military facilities will be evacuated from Turkey. Speaking at a briefing, Cook noted that the Pentagon is taking such measures because of the heightened threat to American citizens in Turkey.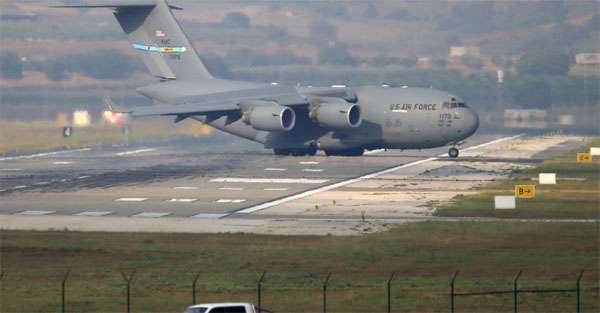 RIA News
leads a fragment of the statement of the official representative of the Pentagon:
The total number of about 670 people. They will leave Turkey as a precaution.
Initially, the evacuation of US citizens will be carried out from such provinces as Izmir, Adana and Mugla.
According to some reports, representatives of the US diplomatic mission in Turkey decided to take similar measures. The number of representatives of families of State Department employees, who are urgently evacuated from the territory of Turkey, has not yet been reported.
Recall that the Turkish authorities continue to use force against the Kurds in the south-east of the country. Representatives of the Kurdish population say that if the official Ankara declared war on them, they are ready to give their answer to Erdogan and those who carry out his criminal orders.