On the eve of 20: 30 local time in Afghanistan, a US Air Force fighter crashed while taking off from Bagram airbase. It is reported by the news agency
Reuters
with reference to the representative of the main US military department Peter Cook. We are talking about the plane F-16.
The report says that the pilot of the aircraft managed to eject. After the ejection, an American soldier was discovered by the forces of the Western coalition and taken to Bagram Air Base. On the possible causes of the disaster, the Pentagon is not reported, as it does not report the following: is it possible that the plane was attacked from the ground?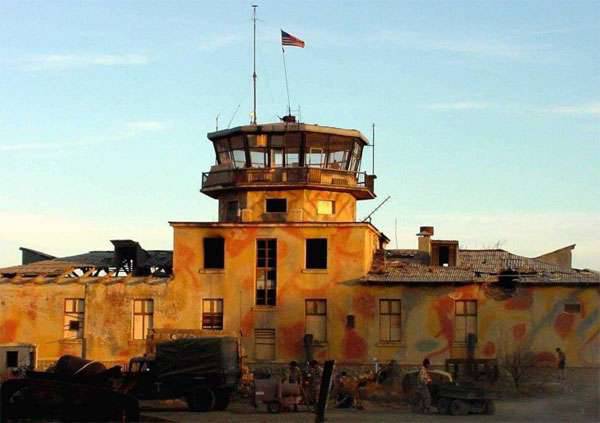 Photo from the airport Bagram from 2002 year
It should be noted that this is the second high-profile incident recently linked to the US military base Bagram in Afghanistan. A few days ago, an American soldier shot and killed an Afghan boy in the air base area, taking a stick in his hand for a machine gun. Local residents gathered at the gates of an American military facility, demanding the extradition of an American soldier to administer justice. Pentagon officials said they would "conduct a thorough investigation of what happened." A few days after the incident, no information was received about the progress of the "investigation" from representatives of the US military command.