Orenburg edition
www.orenday.ru
calls the name of the sixth Russian soldier who died in Syria. We are talking about an officer of the special operations forces, who died during the liberation of Palmyra from the ISIL militants, causing an airstrike on himself. The name of this hero is Alexander Prokhorenko. According to this portal, he was 25 years old. He was a native of the village of Gorodki, Tyulgansky District, Orenburg Region.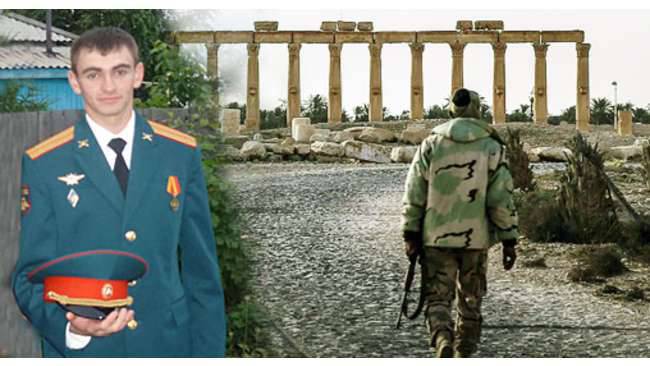 The official commentary from the Russian Khmeimim airbase:
When performing a special task of targeting Russian aircraft to the targets of ISIS, an officer of the Russian special operations forces died. The officer carried out a combat mission in the Palmyra area during the week, identifying the most important objects of the igilovtsy and giving out the exact coordinates for strikes by Russian aircraft. The soldier heroically died, causing a fire on himself, after he was discovered by terrorists and surrounded.
Alexander was a graduate of the Military Academy of Air Defense of the RF Armed Forces. Marshal of the Soviet Union A.M. Vasilevsky. It is reported that Alexander Prokhorenko in Orenburg remained a widow.