During the field exit, servicemen of EW units began practical exercises at the Moscow-1 complex,
RIA News
message press service BBO.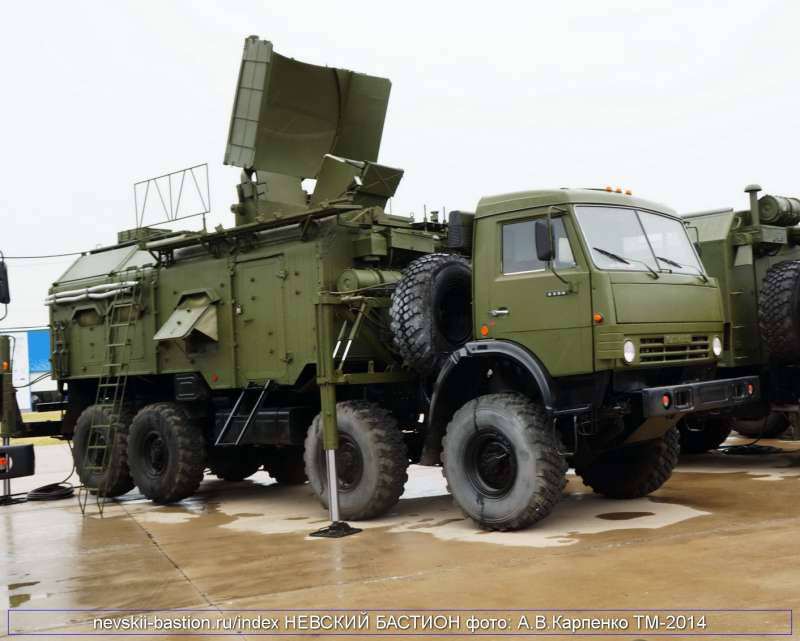 "The first classes at the new electronic warfare complexes started near Khabarovsk. Classes are held as part of the field exit of EW troops. They, in particular, are working on the issues of electronic cover for their troops from missile attacks and actions.
aviation
conditional adversary, as well as suppression and violation of command and control of the conditional adversary's troops, "the release said.
According to him, all involved in the exercise "about 30 of various complexes, hardware and electronic warfare stations."
According to the press service, "a distinctive feature of the Moscow-1 complex is the ability to reconnaissance of targets in a passive location mode, which allows detecting enemy's electronic means without giving out their location."
"The data collected by the intelligence module is sent to the command post, which monitors targets in real time and selects the means of destruction for each of them. The system itself targets and applies up to nine EW complexes under its control, blinding or disorienting enemy radar stations and blocking the use of high-precision
weapons
"- told in the district.
The range of "Moscow-1" reaches 400 km, which "exceeds the range of launch of modern anti-radar missiles that can be aimed at EW systems that are controlled by" Moscow-1 "," the press service noted. That is, the carriers of such missiles will be detected and blocked before they have time to launch.