Information Agency
TASS
reports that the Commander-in-Chief of the NATO Joint Forces in Europe, General Philip Breedlove, called on the North Atlantic Alliance to be ready to "repel an air invasion of the Baltic States." According to him, NATO is ready for "reflection" and "is considering this opportunity today."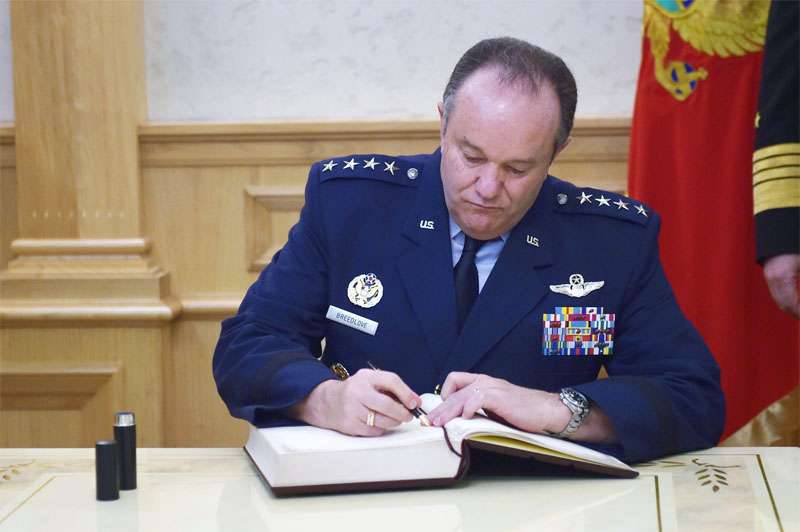 According to the American general, despite the fact that NATO planes, patrolling the sky over Lithuania, Latvia and Estonia, perform a "peaceful mission", they must be ready for the use of military force.
It is worth noting that literally on the eve of Tallinn said that the Russian military transport aircraft An-26 "for some time was in the airspace of Estonia." Allegedly, An-26 violated the Estonian air borders in the area of ​​Waindloo Island in the Gulf of Finland.
It should be recalled that the skies over the Baltic countries are patrolled by planes of other "partners" in NATO (Germany, Belgium, the Netherlands, Poland, Spain, etc.) within the framework of the relevant agreements within the North Atlantic military bloc. And while the planes of the Air Forces of European countries are in the Baltic sky, for example, in Belgium (member of the Baltic sky patrol mission) is far from what is called a quiet life. The authorities of the kingdom once again decided to introduce the highest level of terrorist threat. It is strange that such a level is introduced every time after the commission of terrorist acts, but then the seriousness of the antiterrorist defense of Europeans is clearly weakened ...