Uralvagonzavod Corporation presented at the Defexpo India 2016 military exhibition
tank
a complex for remote detonation of high-explosive fragmentation shells ", designed to destroy various targets, including air transmits
RIA News
message to the press service of the UVZ.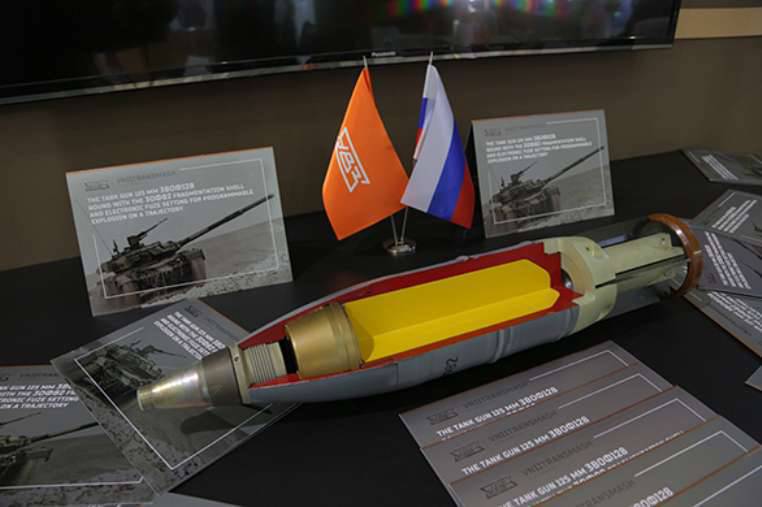 "For the first time, a unique tank remote explosive fragmentation complex with a 125-mm ZVOF128 tank shot with a fragmentation projectile with a remote undermining on the ZOF82 trajectory, superior to the world's best models, is demonstrated at a foreign exhibition, surpassing the world's best samples," the release says.
It is noted that the complex "can be installed in tanks of type T-72, T-80 and T-90, repeatedly increasing their combat effectiveness in all types of combat operations."
"The complex consists of a projectile programming control equipment for the projectile and an 125-mm ZVOF128 tank shot with a ZOX82 fragmentation projectile with remote blasting on the trajectory. The projectile is designed to destroy various types of armed formations, a wide range of unarmored and lightly armored targets, including small surface targets, as well as low-speed aerial targets such as unmanned aerial vehicles and helicopters ",
told in the corporation.
The novelty "was appreciated by representatives of the Indian Ministry of Defense and the Egyptian Ministry of Defense, as well as other exhibitors and guests of the exhibition who visited the booth of the Russian corporation," the report says.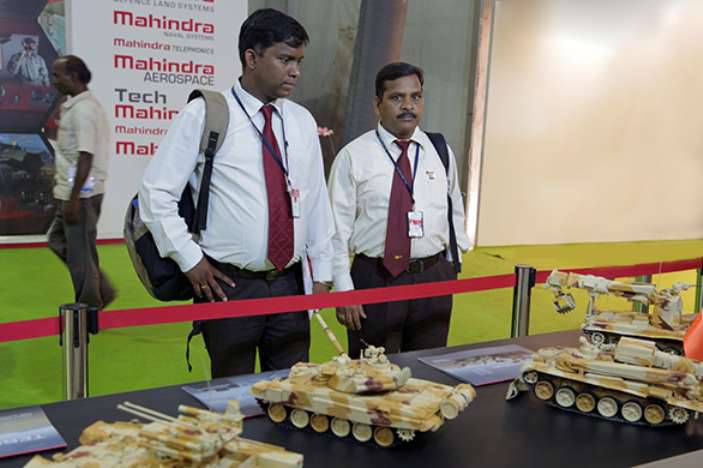 "They also got acquainted with models of heavy flamethrower system TOS-1A modernized T-90MS modernized T-72, BMPT and engineering machine IMR-ZM, Armored Recovery Vehicle BREM-1M and other products research and production corporation "Uralvagonzavod", "- said the press service.