Anti-aircraft gunners of the Western District will conduct live firing from the C-300 air defense missile system at the Telembe range in Buryatia, reports
RIA News
Post press service ZVO.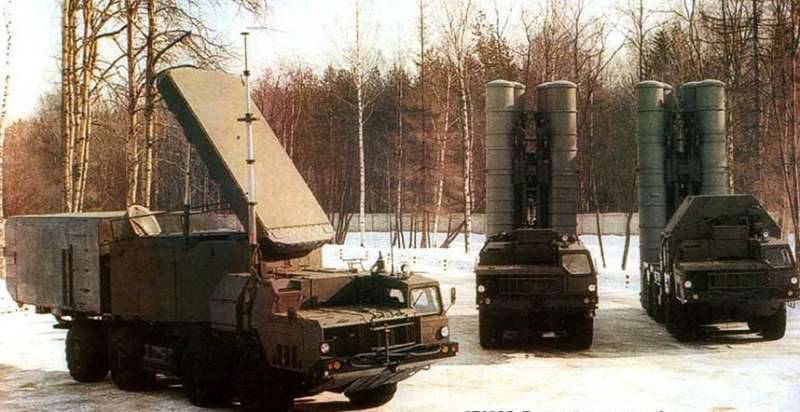 "Two anti-aircraft missile regiments of the Western Military District (ZVO) completed a combined march from the permanent deployment points to the Telemba training ground in Buryatia and began preparations for the conduct of combat firing from the C-300 air defense systems (SAM)," release.
It is noted that "at present, the military are checking the accuracy settings of the guidance systems, the combat parameters of the equipment, as well as the readiness of the launch sites to perform missile launches on targets like" Strizh "and" Reis "."
"Shooting will start in two weeks. The anti-aircraft gunners will have to conduct an anti-aircraft battle and repel a missile strike of a conditional enemy. The calculations of the complexes will detect, escort and hit targets imitating airplanes and conventional enemy cruise missiles, "the press service added.
In total, the order involved 250 troops and about 100 units of equipment.
In addition, the press service of the anti-aircraft defense system reported on a surprise test that began in the district, to which air defense units were subjected.
"Today, air defense units of the ZVO were brought to the highest levels of combat readiness within the framework of the started planned bilateral exercises ... of different range, they will perform the tasks of detecting, tracking and tactical defeat of conditional enemy aircraft in combat duty sites, "the message says.
In РџРѕ Р, егенде СѓС ‡ ений, внеР· Р ° РїРЅС ‹Р№ СЂР ° кетно-Р ± РѕРјР ± РѕРІС‹ Р№ СѓРґР ° СЂ СРРРЕРЕРЕРЕРЕРЕРЕРЕРЕРЕРЕРЕРЕРЕРЕРЕРЕРЕРЕРЕРЕРЕРЕРЕРЕРЕРЕРЕРЕРЕРЕРЕРЕРЕР RЅRѕSЃRoS °, RїRѕ RЎR ° RЅRєS,-RџRμS,RμSЂR ± SѓSЂRіSѓ Ryo SЃS,SЂR S,RμRіRoS ° ± ‡ RμSЃRєRoRј RѕR SЉRμRєS,R ° F Rј> RμRЅRoRЅRіSЂR RґSЃRєRѕR№ RѕR ° ± P "P ° SЃS,Ro
aviation
СѓСЃР »РѕРІРЅРѕРіРѕ противникР°. RRєRoRїR ° R¶Ro SѓRґR ° SЂRЅS <C ... SЃR ° RјRѕR "RμS,RѕRІ P-PI R'Rћ RЅRμSЃRєRѕR" SЊRєRѕ RІRѕR "of the PS RІRЅRμR · F ° F ° RїRЅRѕ S,R ° RєSѓSЋS, RІRѕR · RґSѓS € RЅRѕRμ RїSЂRѕSЃS, S'ER ° RЅSЃS'РІРѕ севеЀро-Р · Р ° РїР ° РґР ° Р РѕСЃСЃРёРёВ ", – СЂР ° СЃСЃРєР ° Р · Р ° Р »Рё РІ РѕРєСЂРѓРіРµ.
The press service noted that "Su-34 bombers, Su-27, MiG-29-CMT and MiG-31BM fighters will be involved in the role of a conditional enemy."