The Democratic People's Republic of Korea launched another rocket launch towards the Sea of ​​Japan. According to the South Korean news agency Ronhap, the DPRK launched a short-range missile. This is the third such launch in the last month. In early March, the North Korean army from the Wonsan region fired six short-range missiles toward the Sea of ​​Japan. Some of them exploded in the air, some - fell into the sea.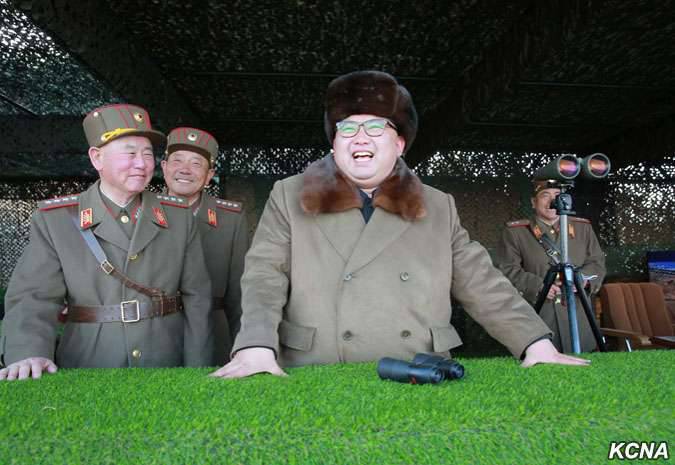 It is worth noting that on the eve of the DPRK Foreign Minister Lee Soo-young said that the North Korean army was put on high alert in response to the "frenzied American hysteria of unleashing a nuclear war." Next, Lee Suk Yong reiterated the thesis recently expressed by DPRK leader Kim Jong-un that Pyongyang "is ready to launch a preemptive nuclear strike against its enemies."
At the same time, the head of North Korean diplomacy declared Pyongyang's commitment to peace issues on the Korean Peninsula. Lee Soo-yon appealed to all foreign countries advocating peace in Korean land with a request "to be more attentive to American provocations leading to a situation in a thermonuclear war."
The DPRK reminds that missile launches are a response to the joint exercises that are being conducted by the army of the Republic of Korea and the United States at the borders of North Korea.