The Russian Defense Ministry announced a tender for the supply of 10300 medals to the "Participant of the military operation in Syria" and, accordingly, the same number of identity forms for them, the blog
bmpd
with reference to the government procurement portal.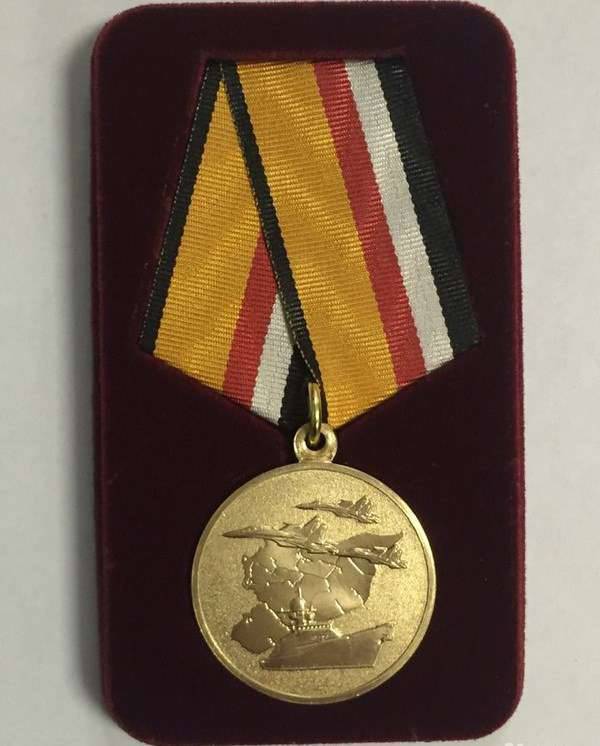 The ordered products must be delivered within 7-mi days from the date of the contract.
According to the document, "the price of one medal is 193,95 rubles, each form - 24,8 rubles."
The total amount of purchases will be 2,25 mln. Rub. Applications for participation in the tender can be submitted until April 5.
It is also reported that the "departmental medal of the Ministry of Defense of Russia" to the Participant of the military operation in Syria "was established by order of the Minister of Defense from November 30 2015 of the year."