Deputy Director General of the Federal Service for Military-Technical Cooperation Vladimir Drozhzhov, who is at the international arms exhibition Defexpo India - 2016, commented on Russian-Pakistani contacts regarding trade cooperation in
armory
sphere between Moscow and Islamabad. According to Drozhzhov, the supply of military equipment from the Russian Federation to Pakistan is by no means aimed at the possibility of confrontation of this state with neighbors, including India.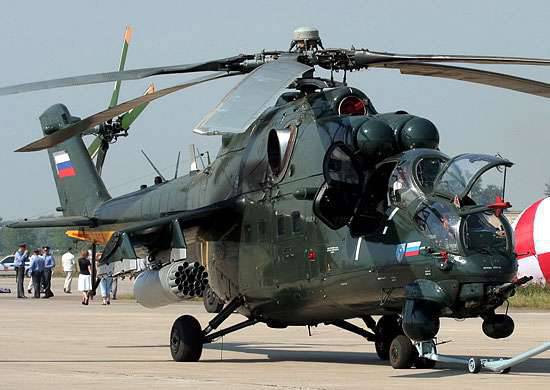 From the statement of the FSVTS deputy general director (given
RIA News
):
The Russian Federation cooperates with many countries. Over the past year, more than 50 countries have delivered our military products, including Pakistan. We had relevant negotiations and signed a contract concerning the supply of Mi-35 helicopters. I would like to emphasize that this delivery is envisaged only for antiterrorist purposes and in no way is directed against neighboring states, including India.
Earlier in the press, materials began to appear in which it was alleged that Pakistan was supposedly going to buy Su-35 multi-role fighters from Russia. According to Vladimir Drozhzhov, this information is not true. The FSVTS deputy general director suggested that the journalists had in mind not the Su-35, but the Mi-35 - helicopters, for the deliveries of which to Islamabad were actually concluded agreements.