Information Agency
TASS
citing Pakistani media, reports on the results of a large-scale protest of radicals held in Islamabad. It is worth noting that about 25 thousand people took part in the rally organized by representatives of the Islamic radical movement Sunni Tehrik in the Pakistani capital. The reason for such a large-scale action was the death penalty, which was committed against a former Pakistani policeman who killed the governor of the province of Punjab.
The Punjab governor called for the abolition of the so-called blasphemy law. Based on this law, a Pakistani citizen must be held criminally responsible for any attempts to disagree with the basic laws of Islam. If a citizen of Pakistan expresses criticism of the main shrines of the Muslim religion, then he is facing the death penalty. The murder of the governor by his own security officer occurred in 2011. 29 February 2016, the killer was executed (hanged).
The radicals who broke into the government quarter of Islamabad demanded "the immediate introduction of Sharia throughout the country" and "punishment according to the Sharia of all those who were involved in the death penalty of a policeman (guard representative) of the governor of the province of Punjab."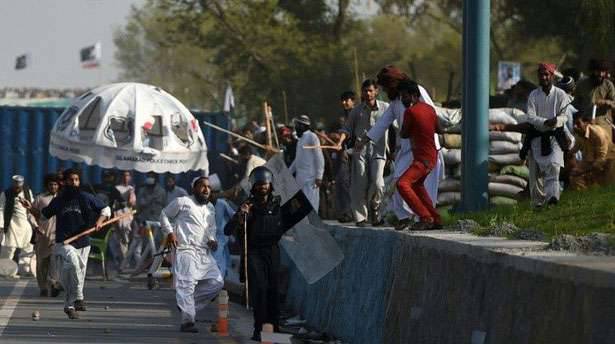 The rally in Islamabad resulted in clashes between radical Islamists and law enforcement officers. To disperse the action, unauthorized by the authorities, several thousand policemen and fighters of the Pakistani army were involved. At least 700 people were arrested.
Even after the intervention of the army units, the action of the radicals did not stop. Several thousand people gathered in the center of the capital of the country again. At the moment, they have decided to move to the so-called sit-in in the government quarter of Islamabad.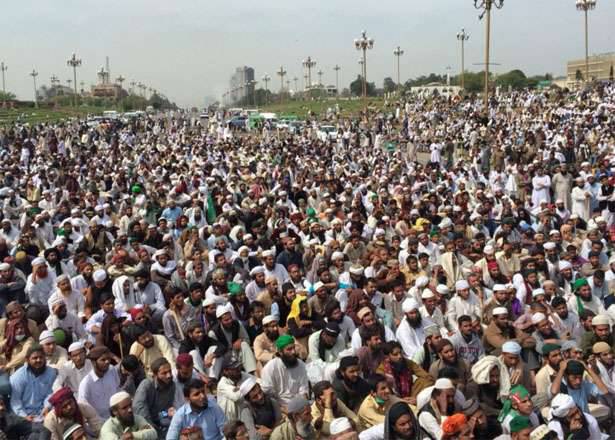 The country's prime minister, Nawaz Sharif, stated that it is impossible to fulfill the demands of the radicals, and therefore in the near future they should go home, otherwise "serious force" would be used.