Over 4-x thousands of servicemen of the Irkutsk missile compound, armed with Topol complexes, will take part in the exercise using sophisticated robotic systems, reports
RIA News
message of the Ministry of Defense of the Russian Federation.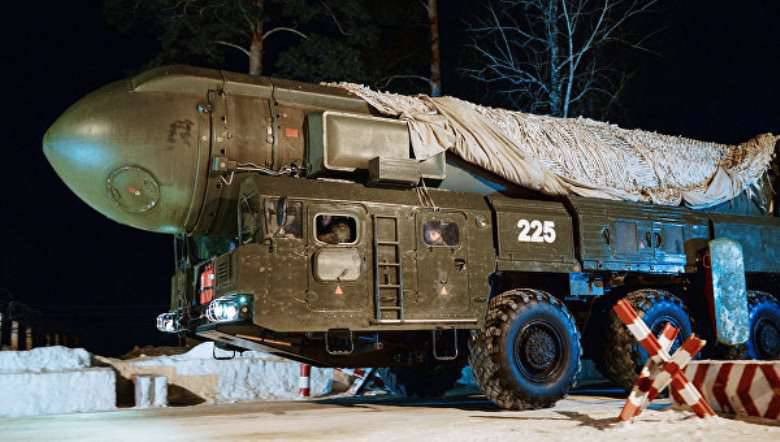 "In accordance with the plan for training the Strategic Missile Forces under the leadership of the commander of the Strategic Missile Forces, Colonel-General Sergei Karakaev, command and staff exercises with the Irkutsk missile formation will be held in the Strategic Missile Forces in the period from March 29 to April April 2," the release said.
It is noted that "the use of the most complex robotic systems equipped with remote control points to counteract sabotage formations will become a feature of the exercises."
"The field position will be the study of the combat capabilities of the mobile robotic complex day and night. With the help of the UAVs, they will assess the quality of the camouflage of the units of the missile battalion, as well as assess the possibility of detecting the complex using radar and optical-electronic means of UAVs, "the press service said.
"The servicemen will perform maneuvers on combat patrol routes and will oppose conditional sabotage and reconnaissance formations and their high-precision strikes
weapons
. The combat missions will be performed in the conditions of active radio-electronic suppression and intensive actions of the enemy in the areas where troops are stationed, "the message reads.
As the "enemy" will be involved special forces units. "Not only the security and defense forces of the formation will oppose the conditional saboteurs at the training, but also the formations of the Central Military District, which will perform these tasks in wartime," the ministry said.