The results of the antiterrorist operation in Syria will be not only political dividends, but also the economic benefits that military contracts can bring to Russia, writes Ivan Kaferman's special correspondent. Article leads
RIA News
.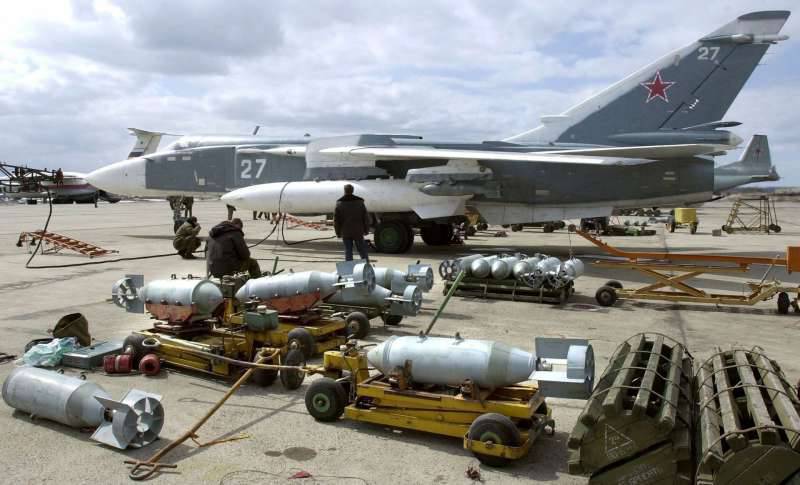 According to the author's calculations, "in addition to the 33 billion rubles already spent on the Syrian campaign, about ten billion will have to be invested in the repair of aircraft and replenishment of the arsenal." But even this amount, the estimated income from new
armory
contracts will be covered with interest.
According to sources of the publication, the Federal Service for Military-Technical Cooperation has already received a lot of orders, and, in the first place, potential buyers are interested in aircraft technology.
"In December, 2015 from Algeria received an application for 12 Su-32 bombers. Algeria also requested the Su-35C fighter for testing. The pilots were pleased with the plane, and soon the African country could place a new order, the amount of which could reach one and a half billion dollars, "the article says.
In addition, Algeria is purchasing X-NUMX Mi-40HE helicopters. This transaction is valued at approximately $ 28 million.
According to the author, "Indonesia, Vietnam and Pakistan are interested in Su-35 fighters." In the case of Vietnam and Indonesia, we are talking about amounts of more than a billion. Pakistan's requests are more modest, but they will bring about $ 500 million.
According to sources, "after the appearance on the network of a video on which the armor
tank
The T-90 withstood the hit from the TOW ATGM, the demand for an armored car can also grow. " Potential customers include Iraq, Iran and the CIS countries.
Many countries were also interested in the C-400 complex that appeared in Syria. For example, Saudi Arabia showed a keen interest in these weapons, and India intensified negotiations. The supply of complexes to these countries alone will bring about $ 4 billion.
"Only by approximate calculations, Russia can get contracts worth about six to seven billion dollars, which is ten times more than the cost of the military campaign in Syria," the author concludes.