The designers of the Kovrov enterprise of the VNII Signal (included in the association "High-Precision Complexes") are developing a robotic complex based on the BMP-3. In addition to the option with remote control, the project provides for the creation of a fully autonomous machine, it transmits
RIA News
The message of the general director of the enterprise Vladimir Shashok.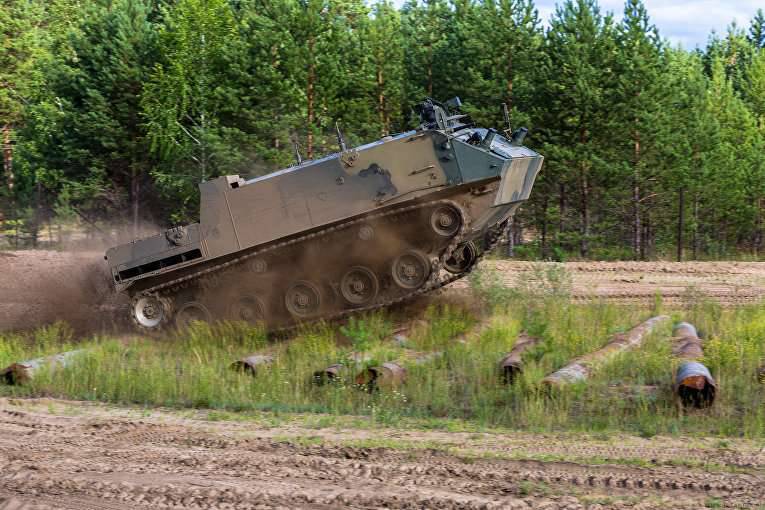 "The project" Strike "involves the robotization of the BMP-3. In this case, we do not create the entire robot from scratch along with the chassis, but develop a unified control system and install it on regular samples of armored vehicles that are already in the army. BMP-3 is equipped with a control system with all the necessary nodes and blocks. The result is a multifunctional robotic complex. Target load can be both combat and reconnaissance. The complex can be controlled remotely, we are also exploring the possibility of movement autonomy, "said Drafts.
According to him, "the advantage of a completely autonomous option is this: first, it moves in radio silence mode, when we do not receive anything from the robot and do not transmit it via radio channels; secondly, automation of routine actions is achieved, for example, for the transportation of goods - the robot remembers the route for the first time, and then runs along it independently. "
The Director General emphasized that "the possibility of a crew mode of movement also remains. Wanted - a man drove, and where dangerous or any special conditions - rides like a robot. "
Drafts also spoke about the work on the project "Lynx", in which a biomorphic (animal-like) robot is being created.
"Within the framework of one of the projects, the Rys development work, we are creating a multifunctional biomorphic robotic complex. The robot will have four legs, that is, it will look like a kind of four-legged creature, "he said.
According to the CEO, "three variants of the target load are being considered: an intelligence robot, a combat support robot, and a cargo carrying robot".
He noted that "the combat robot is likely to be equipped with a machine gun, the installation of an ATGM is possible."
Checker stressed that "in Russia there are no analogues of this project at all." "The work is initiative, being done at the expense of the enterprise," he added.