An official representative of the State Border Service of Latvia reports that the first section of the fence has been erected on the Latvian-Russian border. We are talking about a three-kilometer wire fence, which was decided to "secure" Latvia "from Russian aggression". The fence began to be erected on the territory of the Ludza administration.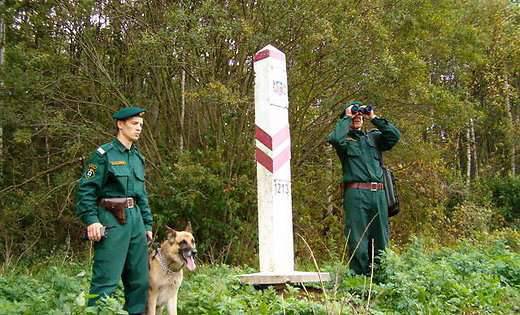 Information Service
LETA
reports that the minimum height of the fence along with barbed wire at the top is a 2,7 meter. The total length of the fence should be 92 km. The cost of the barrier will be 17 million euros. It turns out that the cost of one meter of such a fence will cost about 185 euros. At the current rate of the euro to the ruble, it is more than 14 thousand rubles. A cheap "pleasure" for an ordinary net fence, on which, apparently, someone is trying to make his own profit in the image and likeness of a "European shaft", the construction of which was started by Prime Minister of Ukraine Arseniy Yatsenyuk. Although the Latvians are far from Yatsenyuk scale cutting funds for the construction of the fence.
On the background of the fact that refugees from the countries of the Middle East and Africa are beginning to arrive in the Baltic States, the fence between Latvia and Russia in this situation may be more suitable for Russia. Although the refugees who have reached Latvia through the European Union states, have time to get some knowledge on how to overcome the fences and barriers. Latvia should be advised not to waste time on trifles and urge its authorities to take greater responsibility in building and strengthening the fence on the border ...