The trial operation of the St. Petersburg submarine (677 Lada project) will be completed by the end of 2016, reports
Look
with reference to the United Shipbuilding Corporation.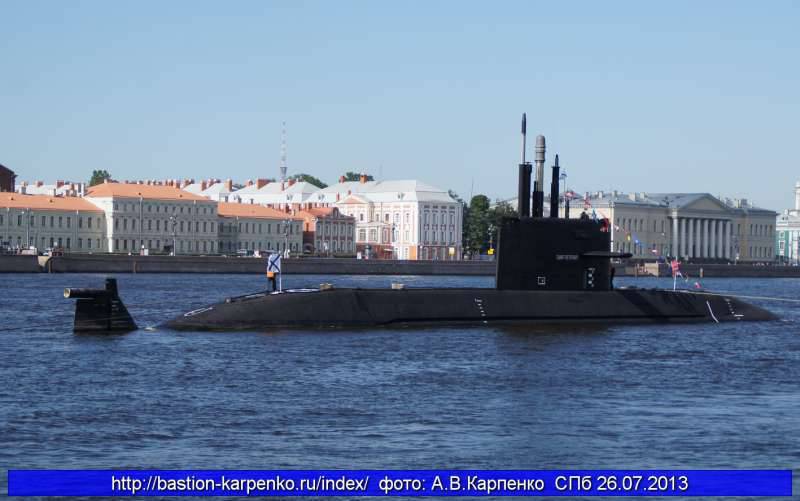 "The pilot operation of the head diesel-electric submarines of the Lada project is scheduled for completion before the end of 2016," the release says.
It is noted that "the decision to build the fourth in a series of diesel-electric submarine project Lada" will be made in accordance with the new GWP (state armaments program), which is currently being formed. "
The newspaper reminds that St. Petersburg is in trial operation with 2010. The Admiralty Shipyards are building the 2 and 3 submarines of this series.
In addition, the corporation reported that a preliminary sketch of the submarine of the 2 generation (the Husky project) will be created during 5 years.
"The development of the draft design of a multi-purpose submarine was given about two years. Within its framework, the appearance of a promising submarine will be shaped, "the press service told.
They noted that the creation of "a fully titanium case is not planned."
"However, in the design of the submarine there are always elements made of titanium. The type of reactor of this submarine will be known after the development of the ship's appearance has been completed, "the corporation said.
"As for the size of the future ship, the current trend in shipbuilding, including underwater, is to strive to reduce the ship's displacement while maintaining the specified tactical and technical characteristics. Whether this will be realized will be shown by the approved appearance of the promising submarine, "the press service added.