The Indian Express newspaper recalled the difficult situation in the domestic air force. The publication cites the words of Marshal
aviation
BS Dhanoa, who recently stated that Indian aviation will not be "able to participate in two conflicts at the same time."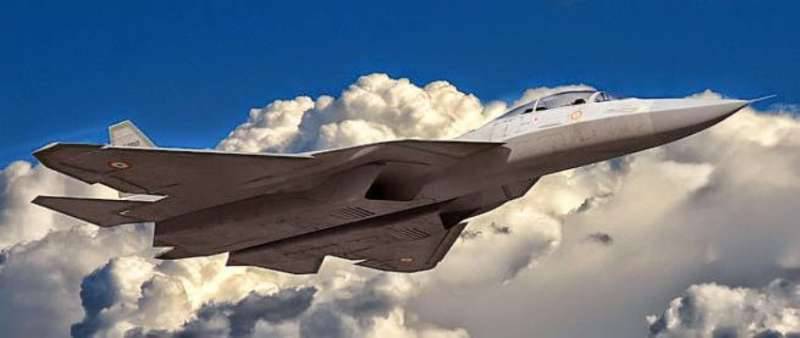 One of the images of a promising fifth generation fighter HAL / Dry FGFA Indian Air Force
In his statement, the marshal emphasized that with the 2009 r there were no positive changes in the Indian Air Force.
"In fact, there is even a worsening of the situation, since ever more aircraft have been withdrawn from service. Unfortunately, the previous government of the country practically did not respond to the requests of the pilots, perhaps for the reason that the Minister of Defense did not want scandals, frightened by the situation with some contracts. The result was that the number of air force combat squadrons had sunk from 42 to 33, "Danoa quotes the blog.
bmpd
.
He noted that "the decision of the United States to supply F-16 fighters to Pakistan only aggravates the situation."
Marshal did not go into plans to remedy the situation, but said that "the Air Force urgently needs an average multi-role fighter (Medium Multi-Role Combat Aircraft - MMRCA)", that is, Dassault Rafale aircraft.
"The government understands not only the necessity, but also the urgency in resolving this issue. Procurement of weapons for various reasons takes a lot of time, and no government will accelerate it because of the fear of fraudulent transactions, "the newspaper writes. According to this logic, the contract for the purchase of "Rafale" is not yet finalized.
According to the publication, the Indian military are also hoping for a Tejas domestic-made aircraft and a 5 generation fighter developed jointly with the Russian Federation.
"However, all this takes time, and the government should nevertheless speed up the procurement process, as well as to ensure the emergence of the" Make in India "principle in the industry. In this case, the role of the Defense Research Organization (DRDO) is gaining significant weight, "the newspaper concludes.