Today, the Ukrainian city of Nikolaev marks the anniversary of the liberation from the Nazi occupation. Several dozens of citizens came to the city center - to the stele, set in honor of the liberation of the city, to pay tribute to the liberators.
In the hands of the residents of Nikolaev were holding portraits of their relatives, veterans, many of whom died during the liberation of Nikolayevshchina.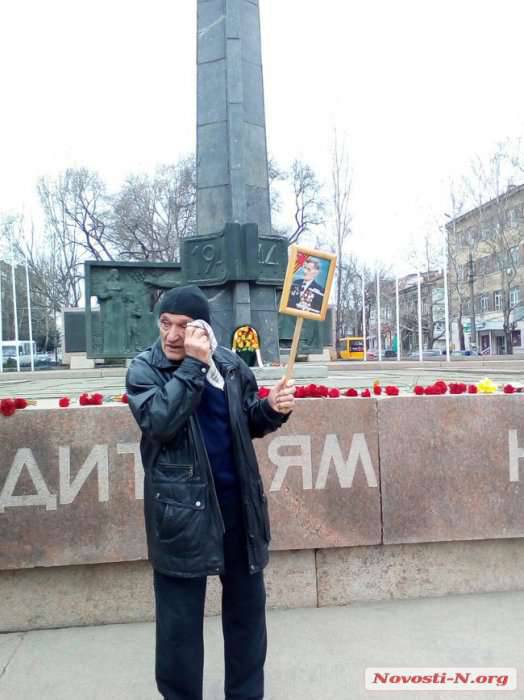 However, once again the peaceful action was turned into a real slaughter. Radicals, which began to beat the elderly, jumped to the memory stele. People began to spray tear gas into their faces. Someone from the attackers decided to pour kefir and paint on the crowd at the stele. Total attackers were about 10 people. According to eyewitnesses, the faces of some young people hid their masks. Publishes information about the incident in Nikolaev
Nikolaev information portal
.
In social networks it is reported that the radicals, you see, angered St. George ribbons, which were tied with flowers, laid to the stele of the liberators of Nikolaev.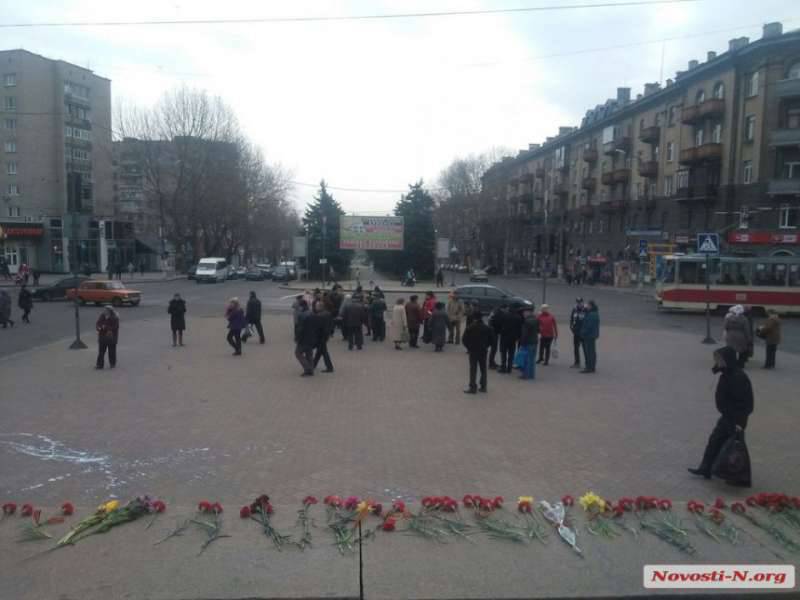 As a result of the attack of radicals, those gathered in the city center were injured, as well as burns of the mucous membrane of the eyes as a result of gas. Instead of taking care of assisting the victims, the arriving officers of the "city brigade" announced that "the rally was held illegally."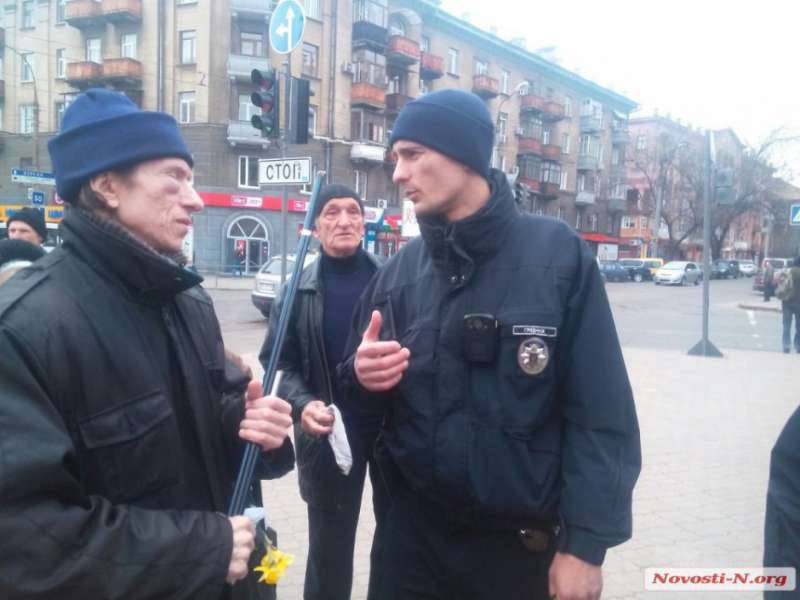 In addition to the attack on the participants in the action of memory, the radicals desecrated the memorial.
From the statement of the deputy of the regional council from the party "Opposition bloc" Vadim Olabina:
Outraged to the limit !!! Today is the 72 anniversary of the liberation of Nikolaev from the Nazi invaders !! Laying flowers near the monument, I saw that ALL the plates to the heroes of the Soviet Union, who laid down their lives for the sake of our future, were filled with oil !!! People, do we really have nothing holy left ????
In the Ukrainian segment of social networks, they managed to announce that the attack in Nikolaev was "a provocation of Russia" ...