At the end of last year, the general director of OAO Zelenodolsk Plant named after A.M. Gorky "Renat Mistakhov said that only 9 of 5 of the Buyan-M project missile ships under construction at the enterprise received the German MTU 16V4000M90 diesel engines supposed by the project, due to the fact that their delivery was stopped due to the adoption of anti-Russian sanctions. The remaining 4 ships will be equipped with Chinese engines, the blog reports
bmpd
.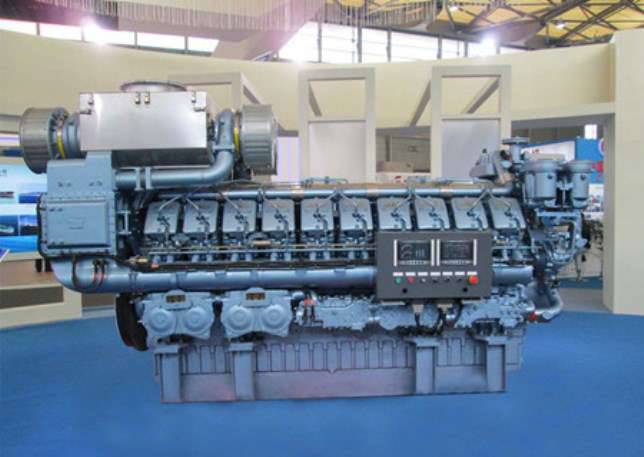 According to the blog, "this should be high-speed 20-cylinder ship diesel engines CHD622V20 XWHMX kW of power produced by the Chinese company Henan Diesel Engine Industry Co., Ltd (HND, located in Jianxi city, Luoyang district, Henan province, part of the Chinese state shipbuilding CSIC ) ".
In September, Chinese media reported that NHD "received contracts from a Russian customer for the supply of eight CHD622V20 engines (that is, for two ships of the 21631 project)."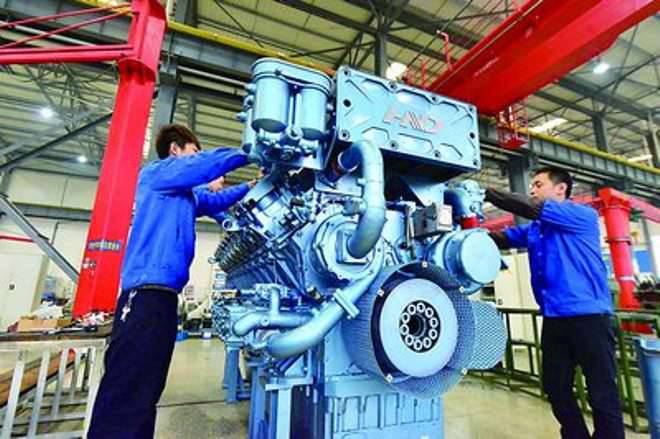 Blogger notes that "according to the table characteristics, the HND CHD622V20 engine compared to the MTU diesel 16V4000M90 has a greater continuous maximum power (3129 kW versus 2720 kW) and a greater number of revolutions on a long maximum mode (2300 versus 2100) with a comparable efficiency level of effective efficiency, in a level of effective level of effective efficiency that has been applied to the same level of effective value for effective efficiency. g of fuel per kW per hour) ".