Having tried to break through the front in the Avdeevka area, the Ukrainian security forces lost five soldiers killed, several soldiers were injured, reports
Look
With reference to the representative of the DPR MO Edward Basurin.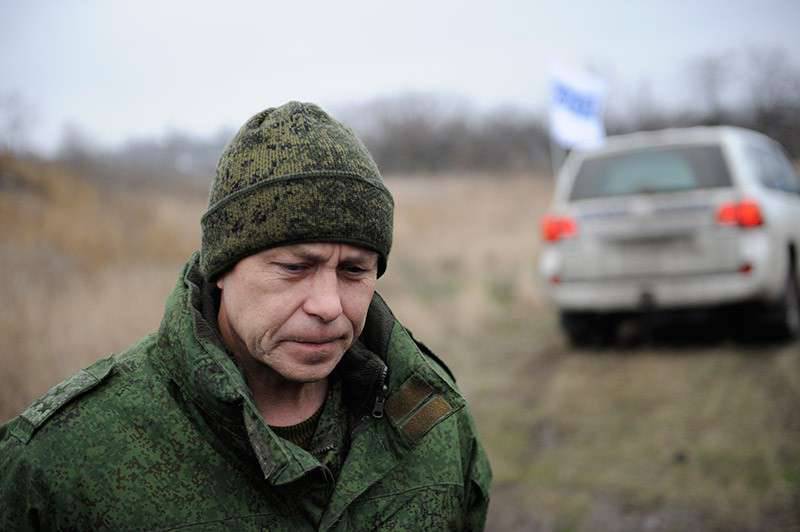 "As a result of mediocre planning provocations on the contact line and unsuccessful attempts to break through the defense of the DPR by the command of the 16 separate motorized infantry battalion of the 58 brigade of the Armed Forces of Ukraine in the area of ​​Avdiivka, Ukrainian soldiers once again suffered significant losses. According to our data, five soldiers of the Ukrainian Armed Forces died, four were injured of varying degrees of severity ",
told Basurin.
He noted that the Ukrainian command is still trying to hide from the public the real losses in the army.
"The command of the Armed Forces of Ukraine issued orders to distribute the losses of the Ukrainian units within a week, and also to hide the bulk of the dead from the public. The command of the General Staff of Ukraine recommended to make public
daily losses of not more than five people
"- said the colonel, referring to intelligence.
"It has been established that a subunit from the 14 brigade and the 72 brigade of the Armed Forces arrived in the area of ​​Avdiivka settlement to carry out activities to identify and detain persons loyal to the DPR. According to reports from local residents, over this night more than 20 civilians went missing, there were recorded cases of arrest of residents by whole families, with children of school and pre-school age, "he said.
According to Basurin, in some units of the Armed Forces of Ukraine "they intentionally disable communications equipment in order to disrupt the performance of combat missions set by the commanders."