On the eve of the Serbian capital, a rally of many thousands was held against the actions of the North Atlantic military bloc. The rally was organized by representatives of the Serbian Democratic Party, as well as some other political parties and movements in the country, including the union called "Doors" - an alliance of Serbian patriotic forces.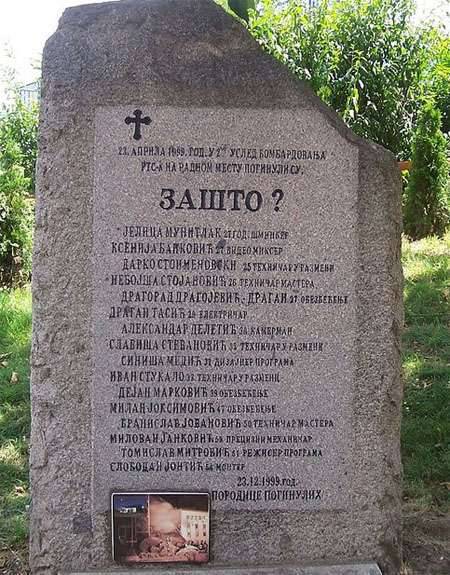 The procession began on the Republic Square, and ended at the building of the Serbian television center, which houses a monument to the victims of the NATO aggression against Yugoslavia in 1999. The main purpose of the rally is to prevent Serbia from becoming a member of NATO.
In the interview
RIA News
One of the organizers of the rally reported that on March 24 (on the day the NATO bombing of Yugoslavia began) this year, the union of patriotic forces submitted to the government an application for a referendum. In the course of this referendum, the people of Serbia should express their opinion on the cooperation of the country with the organization that launched the missile-bombing attacks on the country in 1999.
A referendum, if the current Serbian government approves it, is scheduled to take place on the day of the early parliamentary elections in late April.
A rally against Serbia's accession to the European Union in Belgrade gathered tens of thousands of people. These days, mourning events in memory of those killed by NATO actions in 1999 are held throughout Serbia.