Another terrorist attack on the eve claimed a large number of human lives. This time the explosion thundered in the Pakistani city of Lahore. Information Agency
Reuters
reports that the number of victims of the terrorist attack at the moment is at least 69 people. More than three hundred injured, and the state of several dozen of them is assessed as critical. A Lahore police spokesman told the press that the 23 child had died as a result of the terrorist act, and 56 children were taken to medical facilities with injuries of varying degrees of severity.
A large number of victims among children is due to the fact that the suicide bomber undermined a car bomb at the entrance to the recreation park.
According to recent reports, a grouping close to the Pakistani wing of the Taliban has claimed responsibility for the terrorist attack in Lahore.
A police spokesman for the city of Lahore said that the power of the explosive device that had been fired at the park entrance was several tens of kilograms of TNT.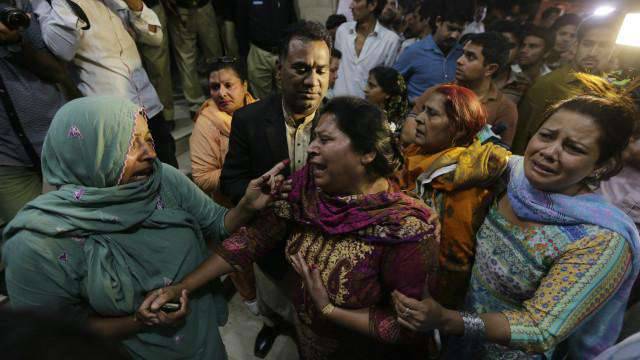 From the eyewitness account:
I was in a favorite park with two sons. Suddenly a terrible explosion, I fell to the ground and did not understand anything. We usually always spend a few hours on a Sunday in this park. After the explosion, I opened my eyes and saw a lot of blood. There were fragments of human bodies everywhere.
Pakistani authorities held an emergency meeting of the Security Council, which lasted more than 4 hours. The meeting discussed issues of enhancing security at a number of facilities (including transport infrastructure) of the country.