In January, the King of Jordan, Abdullah II, warned US congressmen about the danger of Turkish President Erdagan, pursuing a policy aimed at supporting radical Islamism, reports
Look
with reference to the Guardian newspaper.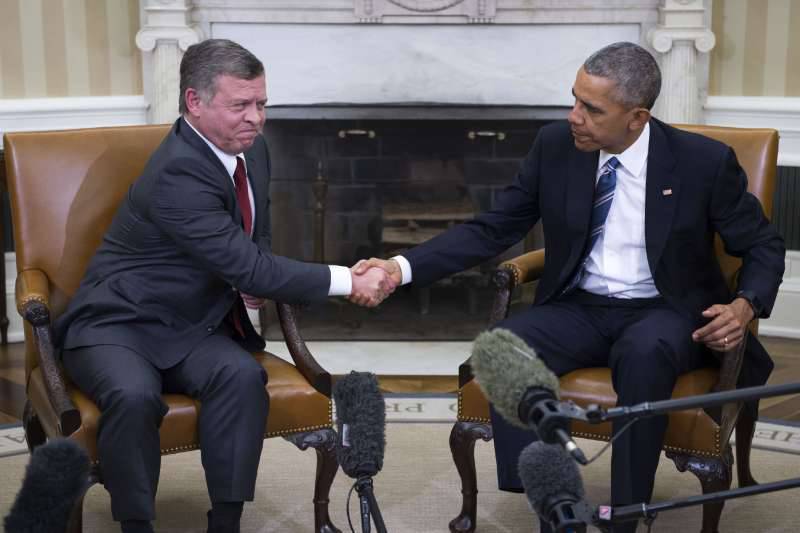 King Abdullah II and Barack Obama
Thus, the Jordanian monarch said that Erdogan "believes that the problems of the region can be solved in the spirit of radical Islamism."
According to him, "the fact that the terrorists are heading to Europe is part of the Turkish policy, and Turkey is being shocked for it, but it's getting away with it."
According to the king, "the problem is much bigger than ISIS is the third world war in which Christians, Jews and Muslims are fighting against criminals."
Referring to the deployment of British troops in Libya, Abdullah II said that the Jordanian "special forces will be involved in Libya along with the British SAS." He noted that "the special forces from Britain need the help of the Jordanian military, because Jordanian slang is similar to the Libyan one."
The king also notified US lawmakers that "Jordanian troops are ready to cross the border with Britain and Kenya and strike at al-Shabab in Somalia."
No official comments were given to the newspaper either in the US Congress or in the British Ministry of Defense. The meeting with Abdullah II was confirmed by only one source of the publication in the American parliament.