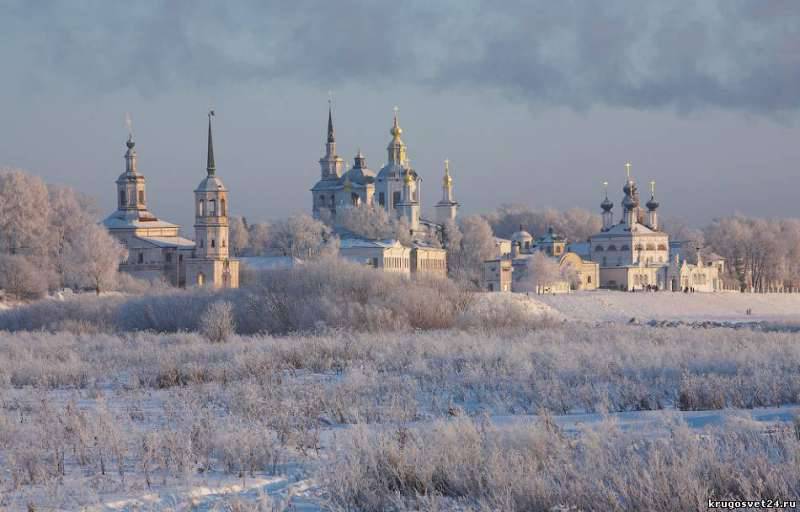 "You should not respect a person who does not respect himself." Popular wisdom.
Now here on this slippery topic of sovereignty. In fact, the topic is really very slippery, but many people are not aware of this. Or do not want to suspect. Nevertheless, sovereignty is, it can not be. I read about Russian waggons blocked in western Ukraine, and decided to lay out all about sovereignty. Just do not understand most of the meaning of the word. Or stubbornly understands "crooked", and this is fraught.
So what the hell is behind that beautiful foreign word? Let me quote. "
State sovereignty
- it is an inalienable legal quality of an independent state, symbolizing its political and legal independence, supreme responsibility and value as the primary subject of international law; necessary for the exceptional supremacy of state power and implying
disobeying the authority of another state
... Respect for sovereignty is a basic principle of modern international law and international relations. It is enshrined in the UN Charter and other international acts. "
And then everyone says, they write, they argue, but not to turn to the basics. And there everything is there. In fact, everything is simple. Honestly, I myself wrote this damned word constantly with errors! That's why I became interested in the question. So we looked at the definition, looked at Eastern Europe, so actively urging Russia to respect its sovereignty ... And it became completely sad for us. Respect, sorry, what? State sovereignty implies disobeying the authority of another state. It's a shame. And what about those who suffer from a sense of aggravated sovereignty, but reluctantly / readily executes other people's orders? It is hard to say. In fact, sovereignty is to some extent a relative concept. Any state, even in the "pre-superpower" era, was forced to reckon with the opinion of the most influential states in its region. From this you can not escape, otherwise - the era of the Napoleonic wars. So absolute sovereignty is "a spherical horse in a vacuum." Of course, the United States in 90 or the Roman / Han Empire in its heyday - were very close to this concept, but did not reach out, because it was impossible to reach a spherical horse in a vacuum (you would suffocate).
But, having made such a reservation, we will all have to recognize that there are states that can and should be regarded as sovereign. In this location, for example, Germany, France, Turkey, Iran. There are less sovereign. And there are frankly colonies. Nothing personal, just political geography. Germany's strong dependence on the United States should not be overestimated: the Germans play quite fully adult games in the Middle East, and even more so in Europe. Simply, their position is frankly anti-Russian, and it seems to us that ... It seems wrong: if tomorrow the United States "surrenders" to the size of Bolivia, we will not make friends with the Germans, rather, we will finally quarrel. Simply, the United States and the Federal Republic of Germany are uniting negativity towards Russia and we are creating the illusion that the Germans are not independent. This is not true. And under the sanctions, they consciously made an anti-Russian decision. It is unpleasant, but what to do. Life is life. By the way, if for the USA Russia is a business (we are too big on the map), then for the Germans Russia is personal (I will not translate). Both culturally and politically, Germans and Americans have much in common. So here it is. And France completely defends its interests in Africa. And with the Mistrals, this is not so much a "trough", but exactly Russophobia. So there is a certain sovereignty, only we are neither hot nor cold from it: decisions are all made in our favor, albeit for other reasons.
I understand that here now many will come running and start shouting that France and Germany are "under occupation" and are not pursuing an independent foreign policy. Yes, for God's sake, shout. The situation is all one will not change. Neither my opinion, nor yours is not authoritative here, and the printed article does not have the "magical" property to change the current reality. So, no matter how offensive we are, France and Germany have sovereignty. Yes, not about our honor. If tomorrow the United States disappears completely from the map, this does not mean that all the Champs Elysées will hang Russian tricolors as a sign of love and friendship. Napoleon blew up the Kremlin without any American clue. And even without the British. That is, France and Germany could, but would not quarrel with the United States over Russia, not because they were under "occupation," but because they decided so. It's a shame, yes? If it seems offensive and wrong to someone that they are beating him only because he is Russian, then there is always the possibility to change the passport. Or try to do it. To go to Uniates or there are Mormons ... In general, do not sit in one seat and do not shed tears like the Nesmeyana princess - try. I donate a unique idea of ​​joining a democratic subtype of Homo sapiens for free - write a book: "I am ashamed that I am Russian". The prize / passport with the "double levoy" is practically yours.
And we will continue: Erdogan, most likely, made the decision independently. It is unpleasant, but, judging by the nervous reaction of NATO, this is not at all a joy to them. In any case, even if Obama had begged him, Erdogan could refuse. Politely refuse. And everyone would understand him. He had enough sovereignty for that. But he decided to hit. He himself decided, and the Turkish elite supported him completely. The idea that all of them, from Berlin to Ankara, are the six of the State Department, is comfortable and even somehow pleasant. The idea that there are very serious disagreements between Russia and Turkey / Germany is less obvious. Regarding the same Germany, one more thing should be taken into account: cultural, political and ideological proximity to the United States. Those. The USA is the West, but the FRG is the West. They have a lot in common, and they together. This, too, can not be ignored. Germany forms its own vision of the world and its future based on American ideas, and above all. But not from Russian. That same - soft power. The funniest thing is that the United States is very far away from Russia, and we are selling very little, but Germany is near, and it is one of the main partners (along with China). So, our political and ideological conflict with the United States is not a very "hot topic" in itself, but its projection on Russian-German relations is very serious.
Such a funny paradox: the Germans live close to Russia, but their vision of the world is largely shaped according to American templates (we also had this in 90). And then the contact / conflict develops along a completely predictable path: they simply do not understand what we say / offer them, assessing our actions from the "only correct standards". And here, of course, the missionary idea is present, that it is worthwhile for the Russians to jump onto those same "universal values", as all problems with "compatibility" will be solved by themselves. What they are counting on. As we once dreamed of a world communist fraternity. Something like that. By the way, the question of choosing and preserving values ​​is also a question of sovereignty. Moreover, this is the most important question. If you do not control your education system and information space, then you do not have sovereignty, and rockets will not help you, as they did not help the USSR in the 1991 year from the birth of Christ. The USSR was mighty and absolutely invulnerable, but people were brainwashed that in the West there was a paradise with 30 varieties of smoked sausage and there was freedom. And Bobby is dead. Despite the world's best missiles and submarines. So the loss of information sovereignty is no better. Sooner or later it will be affected. By the way, in Ukraine, Bobby still died twice!
So, it is one of the causes of our problems in relations with many neighbors, even those who are not Russophobic-minded, that they completely lose their information and valuable sovereignty. They look at the world with American eyes and evaluate everything from the point of view of "American values". Alas, most people do not know how to think independently and are forced to use someone else's ideology, like homeless people use someone else's clothes. Well, okay, Ukraine and Poland, but Germany and France, too, have no value and information sovereignty. State they have. But there is little point in this if the value system correlates with the American one, and the picture of the world is taken from American news agencies. Not necessary to control
weapon
, you can control the head arrow. When they talk about the supposedly existing total control over the Germans, for some reason no one asks the question - do the Germans have an alternative value system? Can they offer something to their young people besides tolerance and big maca? Give me the opportunity to control the TV, and I will not care who prints your money. Where to run if you were born in a special settlement?
So, I am afraid, misunderstanding with Germany, Ukraine or Poland will only increase. We do not meet the standard "big-poppy", from which end there is no measure. Although everything is not so sad here: in our large cities, too, the people, who determine the status of a person according to the model of his car, also divorced. And with the care of savages New Guinea tries to copy the "Western system of values." And they dream that one day all Russians will become like them. They do not have their own system of values, and they copy the western, like little foolish children imitate a new game, and they play it very toughly and aggressively. So, in fact, "universal human values" are very dangerous. Someone very tricky declares his "system of vital coordinates" the only true one. Everything else is good as far as it fits. And we will not win the long jump, which is measured by someone else's roulettes by someone else's rules. It's just that from the very beginning this is a hoax and a "rabbit layout": the United States officially declares itself the most free and most open country for business, investment and innovation. And go and see what "rulers" they intended. Further, they line up the "beloved wives," according to which they are very proud.
By entering this game according to their rules, we will certainly lose. Therefore, the right to its own, namely its own system of values ​​and its educational standards, is not less important than the nuclear shield. Otherwise, a nuclear shield is a waste of money. If the country is rotting from the inside, then no "huge combat robots" will save it. But we must understand that, by embarking on this slippery path of cultural sovereignty, we finally break with "tolerant Europe". Here our paths diverge forever. For us, they will not go, and we feel sick with them. That is, we cease to be Europe completely, and for many of my compatriots, it is like death. But then, as they say: "died, so died." We are now at a fork in the road: either with Europe or on our own, but both are impossible together. And it is necessary to explain to those who like to measure status according to the form of the body that their arguments will be heard after they take part in a city-wide rainbow parade in a disciplined and tolerant manner and place a couple of "Syrian refugees" at home. And do not laugh - European values, they are so European. You see, more than once I came across an amazing situation (amazing for me) when for a Russian (with a passport) a person's visa to Germany is much more important than the mass murder of Russians in Donbas. "They let them sit there quietly, and I will go to Munich to drink beer ..."
For these people, the Germans, they are their own, European, and "those from Donetsk" - it is not clear who. Dirty some kind of refugees. "They will impose sanctions, they will not allow them to enter Europe, and I have already picked up pink leggings, I have traveled all the malls ...". In the spring of 2014, they wanted to keep "everything as before." Did not work. The euro was already under ninety, and sanctions became commonplace ... So for Russia now is the time of choice: either there; or here; I would not recommend trying to follow the example of Yanukovych on two chairs - you can break your pants. In a sense, we are lucky: either we will have our own "with blackjack and whores" sovereignty, or they eat us. But "like a rocket here, and I went to Europe ..." - so it will not be so.
I often find in our media data how many tons of jamon and parmesan we lost because of the embargo, how many import-replacements, but how many Russians were killed in the Donbass, the public is somehow less interested. Recently, the Italian ambassador addressed the Russians about the Parmesan problem: "If you want to try the real one, do not try to deceive yourself — go to Parma ..." He did not say anything about the fascists from the volunteer battalions. When Serbs were slaughtered in Kosovo and Orthodox churches were blown up, some of my compatriots said: "This is far away and this is not our problem." Now death walks around the Donbass and mows the Russians under the root, but this, of course, is also not our problem, we have a euro under ninety ... I am sad to talk about it, but if people are willing to consider the exchange of compatriots for jamon in some proportion, then new weapon systems may not be required. By the way, you still won't believe it, but many Donetsk residents (the region was rich!) Also traveled with pleasure to Europe and shared its values, and then the fascists sponsored by Europe the fascists came after them. That very Europe where the European Court of Human Rights sits and the Berlinale and the Venice Carnival are noisy.