As part of the 6 airborne tactical exercises, MiG-31BM fighter-interceptors made a non-stop flight from the Kansk air base (Krasnoyarsk region) to the Ashuluk airfield (Astrakhan region),
RIA News
message of the press service of the Central Military District.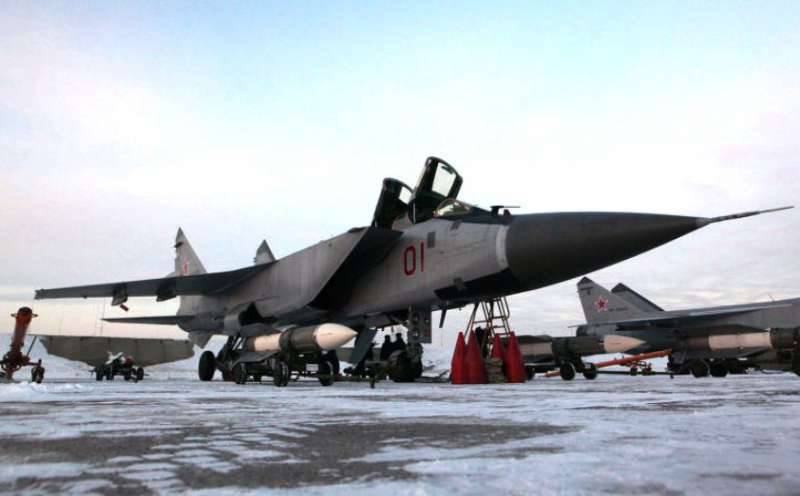 "During the main stage of the training, pilots of the Central Military District will carry out combat firing at high-speed low-flying targets simulating cruise missiles of a conventional enemy and will work out clearing the airspace for long-range aircraft
aviation
", - says the release.
The press service noted that "a six-hour non-stop flight over a length of more than 5,5 thousands of kilometers passed in the airspace of three federal districts with two refueling in the air over the Novosibirsk Region and the Perm Territory".
"The supersonic MiG-31 interceptor fighter is designed for long-term patrolling and combat with high-altitude reconnaissance aircraft, strategic bombers and low-flying targets. The upgraded MiG-31BM has a modern control system, the target detection range reaches 320 kilometers, and the defeat is 280 kilometers, "the report says.
The plane "is capable of simultaneously striking six and accompanying up to ten targets." According to the military, "due to onboard avionics and weapons of the new generation, the efficiency of the MiG-31BM has nearly tripled compared to the MiG-31".