The proposal, sounded with the Sevastopol government, about the transfer of the capacity of Sevmorzavod (a branch of Severodvinsk CS "Zvezdochka") to Inkerman is unreasonable, reports
RIA News
statement by the representative of the "stars" Sergei Dolzhikova.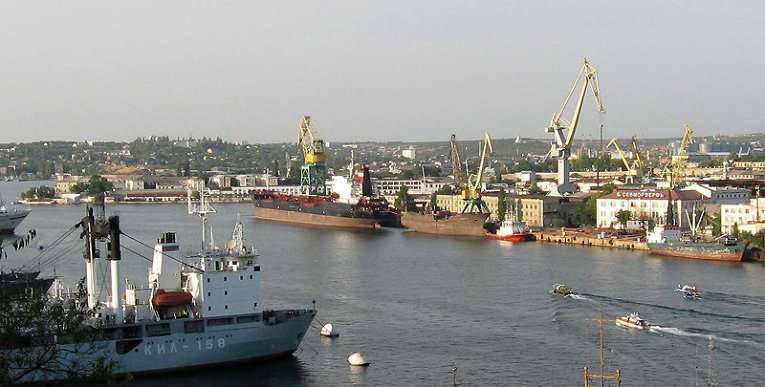 According to the information, a day ago, the government of Sevastopol hosted a presentation of the "concept of the master city master plan, which should be developed before the end of 2016 and submitted to the legislative assembly". Among other things, the project provides for the "transfer of Sevmorzavod's facilities from the South Bay, where the main southern site of the company is located, to Inkerman (near Sevastopol)."
"This idea is absolutely not viable. This is like a proposal to transfer the capital of Russia from Moscow to Sevastopol. The idea, to put it mildly, is so fantastic that it doesn't even need to be discussed ",
said Dolzhikov.
He noted that "the place for the main site of Sevmorzavod was not chosen by chance, many factors were taken into account, including the depth in the bay, climatic, hydrological, meteorological and many other features, and visiting experts obviously all of these factors when developing the concept The new general plan does not take into account.
"Meanwhile, the depth of the Inkerman coastline is about three to four meters, and ships and ships with a large draft will simply not fit there. It seems that the compilers of the master plan of Sevastopol conceived something that even the Ukrainian oligarchs who had owned the Sevmorzavod did not dare to do at the time, "Dolzhikov emphasized.
Previously, the plant belonged to Petro Poroshenko.
Help Agency:
"CS" Zvezdochka "is the largest ship repair enterprise in Russia. It specializes in the repair, modernization and re-equipment of submarines (including nuclear power plants) and surface ships, the construction and repair of marine equipment for various purposes, the manufacture of engineering products, the production of propulsion systems, the utilization of marine equipment for various purposes.