Perhaps, everything that you need to know about the leadership of Turkey today: according to the decision of the district court for particularly important cases, 7 suspected of involvement in the recruitment and training of ISIL militants, including the leader of the Turkish branch of the so-called Islamic State, were released the day before in Turkey (Ankara). Abu Hanzala. Abu Hanzala in Turkey (and not only) is known for numerous publications of his speeches on YouTube, in which he glorified the construction of the ISIL pseudo-caliphate in the Middle East, and the statements that ISIL is a "Muslim brotherhood".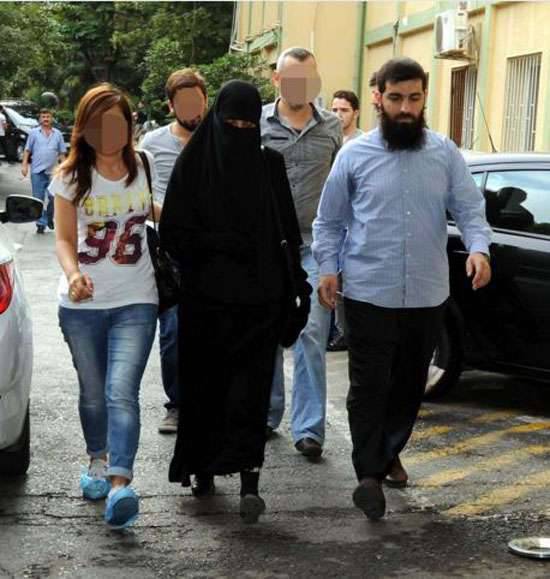 At this time, the Muslim Brotherhood was cutting heads with real Muslims, arranging terrorist acts in mosques and daily pouring mines and shells on peaceful cities of Syria and Iraq, also selling stolen oil to Turkey.
Seven people who had previously been detained by the Turkish police repeatedly crossed the Turkish-Syrian border and had contacts at militant training bases.
The judge for issuing a verdict on the release of the "seven" was enough statements of its representatives that "they have nothing to do with ISIS and are law-abiding citizens of Turkey." Exhaustive argument ... Entries to YouTube evidence for the involvement of these persons to the LIH for the Turkish court did not.
The release of the suspects of involvement in ISIS informs the information portal
AMN
.
Against this background, there are reports from Syria about the revitalization of ISIS militants in several provinces of the country. Thus, in the province of Daraa, the igilovtsy seized the settlement of Sakhi al-Julan, which were previously in the hands of groups, which several weeks ago declared they were ready to support the cease-fire. ISIS passed several tens of kilometers of the province of Daraa under control.
In addition, igilovtsy concentrate forces in the east of the province of Aleppo. According to Syrian intelligence, the militants are preparing a counterstrike in this area, capable of enabling them to reach the strategically important heights occupied by the Syrian army. The situation is complicated by the fact that from this area the most combat-ready units of the ATS army were transferred to the Palmyra area.