Belgian Prime Minister Charles Michel said that the Kingdom of Belgium joins the military operation against ISIS. Charles Michel noted that the planes of the Belgian Air Force "as part of the American coalition" will begin to strike at ISIS positions. Reports about it
RIA News
.
From the statement of the Belgian Prime Minister, which he made during a joint press conference with the head of the US Department of State John Kerry:
You also know that within the framework of the agreement with the Netherlands we will renew the missions of our F-16, we will hold discussions in parliament and government to decide whether the expansion of the mandate of these F-16 is possible.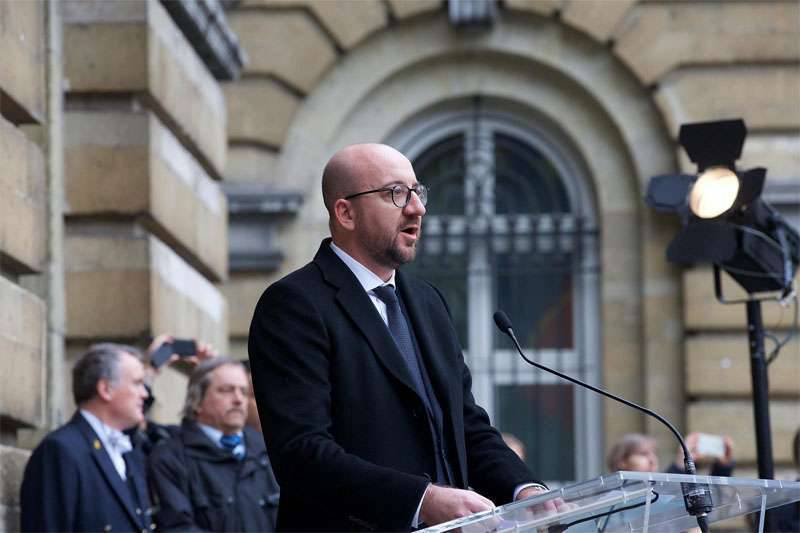 It should be noted that earlier the aircraft of the Belgian Air Force had already taken part in the operation "against ISIS" headed by Washington. Format - the mission of observation. However, this participation has been minimized. Now Brussels has decided not only to return to the coalition, but also to use its military planes to launch air strikes.
Given the fact that the attacks in Paris and Brussels, according to the preliminary data of the Belgian investigation, were the subjects of Belgium itself, then it turns out that the Air Force of the kingdom must not bomb Syria and Iraq, but Molenbeck? .. Well, not bombing, of course, but bring constitutional order, because it was in Molenbeck that numerous cells of radicals were formed, which were engaged and, apparently, continue to be recruited into terrorist organizations.