The All-Russian Public Opinion Research Center conducted a survey in which it decided to find out the opinion of Russians about the decision of Russian President Vladimir Putin about the withdrawal of the bulk of military forces from Syria. The name of the poll speaks for itself: "Withdrawal of Russian troops from Syria: Pros and Cons." During the survey, experts
VCIOM
found that the interest of Russians in the events taking place in Syria is not waning. About 76% of Russians follow the reports from Syria periodically or regularly.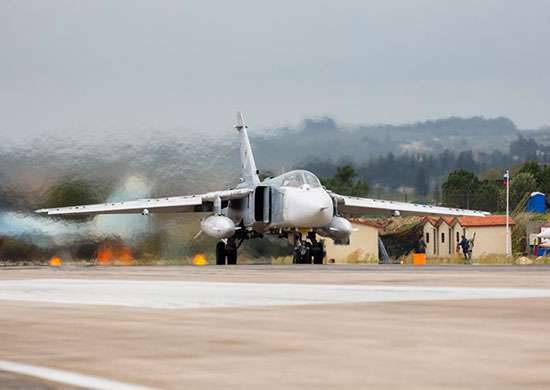 If you believe the data VTsIOM, then 84% of respondents approve of the decision of President Vladimir Putin on the withdrawal of the main forces of the Russian Aerospace Force of the Russian Federation from Syria. Disagree with the decision of the Supreme Commander 7% of respondents.
At the same time, 64% of respondents believe that the moment of the withdrawal of the main forces of the Russian Aerospace Forces from the Syrian Arab Republic was rightly chosen. 78% of VTsIOM respondents are confident that the Russian troops in Syria were able to achieve their goals. Approximately half of the Russians who took part in the poll VTsIOM believes that if the situation in the SAR begins to deteriorate again, then the president should return the forces of the VKS withdrawn from there. 28% of respondents said that it would no longer be necessary to return all withdrawn forces to the SAR.
1600 people from more than 40 regions of the country took part in the survey. The accuracy of these measurements is 3,5%.
Detailed results of the VTsIOM survey -
here
.