The Hong Kong (Syangan) edition of the South China Morning Post reports that they are stationed on the Paracel Islands (Xisha Qingdao or Hoangsha), located approximately 230 km south of the Chinese island of Hainan, YJ-62 anti-ship complexes (Inji-62). The whole complexity of the situation lies in the fact that the Paracel Islands are disputed territories, which Vietnam and Taiwan aspire to in addition to the PRC.
South China Morning Post
refers to one of the photographs published on the Internet. In this photo you can see the launch of an anti-ship missile complex YJ-62 ("Inji-62"). Experts interviewed by journalists of the Hong Kong newspaper, say that the landscape, captured in the photo, they can say with confidence that the picture is the Paracel Islands.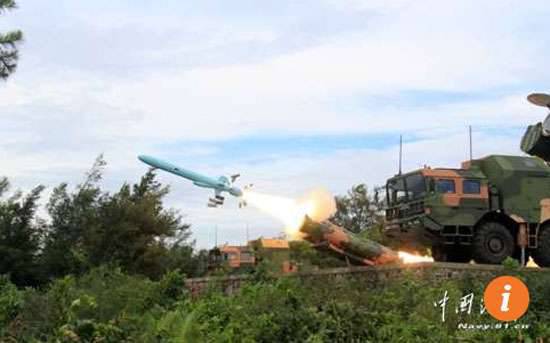 Hong Kong experts say that the deployment of anti-ship missile systems on the archipelago is a projected move by Beijing. The authorities of the People's Republic of China have taken this step due to the fact that from the United States more and more often there are allegations that the patrol of the South China Sea by US Navy ships will be strengthened. Are the US ready to impose sanctions on China? ..
It is known that the missiles of the YJ-62 complexes are capable of striking surface ships of all classes, and even in the conditions of intensive electronic countermeasures from the enemy. Missiles of such anti-ship complexes can also be used in salvo firing at surface targets, which is effective against a group of ships. According to some reports, the range of the YJ-62 missiles reaches 400 km. The flight height of the rocket above the sea is about 10. The weight of the warhead is 300 kg.
In addition to the army of China, similar complexes are in service with the army of Pakistan. We are talking about the export analogue - C-602 with a target range at a distance of 280 km.