Edition
The Jerusalem Post
writes about the fact that the Belgian secret services at the time refused to American colleagues, who announced their intention to visit Brussels in order to "clarify the details of the investigation of the Paris terrorist attacks." It is reported that representatives of US intelligence agencies were going to arrive in Brussels in November 2015. Brussels answered the following inquiry from Washington: "Now is not the right time for such a visit."
Recall that the attack of terrorists on Paris was held 13 November last year. Then more than 130 people died at the hands of terrorists. The greatest number of victims is in the Bataclan concert hall, where an American band performed at the time of the attack.
The statement that the Belgians allegedly refused to allow the American special services to conduct a joint investigation is very similar to the attempt to remove the US special services from criticism because they did not help their European counterparts to prevent terrorist attacks.
Today, the Belgian police is conducting another special operation in the center of Brussels. Special events by Belgian law enforcement officers are held in the Matonzh quarter, where several tens of thousands of people from African states live. According to the news agency
TASS
, a quarter cordoned off by police. During the special operation, one person was detained. The reason for the detention is not reported.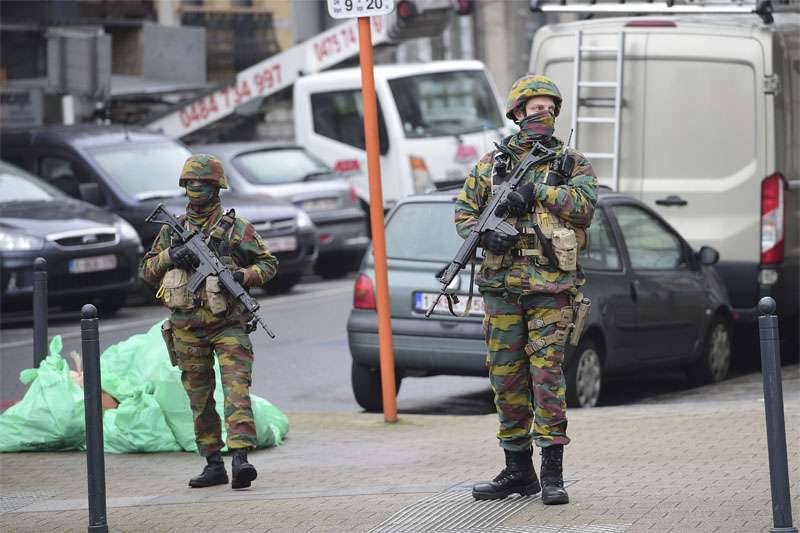 Meanwhile, the RTL channel reports the suspension of the North Station of Brussels, where police are checking the contents of a suspicious package, as well as one of the suspicious cars in the parking lot outside the station. According to some reports, the car may belong to one of those who are now in Belgium ranked as the so-called "group of Salah Abdeslam", detained a few days ago.