There are reports from Syria that one of the key sites of Palmyra is that the Semiramida Hotel, which has been turned into the command post of ISIS militants, has been taken under control by the government army and militia groups. Hotel "Semiramida" is located in the southwestern part of Palmyra (Tadmor).
The hotel was turned into a real fortified area by militants. Also, "Semiramide" was used by igilovtsy as a complex of barracks for representatives of a terrorist group.
Control of the hotel allows the main forces of the Syrian army and the people's militia to freely enter Palmyra and attack militants in other urban areas.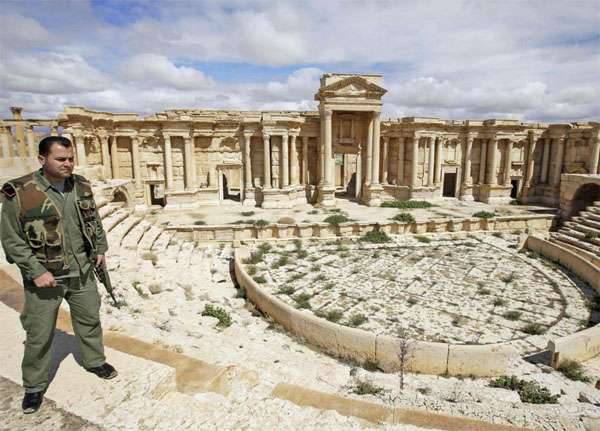 The main phase of the assault on the positions of the militants who had sat down at the hotel began on the night of March 24. Pre-sappers demined the territory, which adjoined the hotel "Semiramida". During the demining of several fighters of the Syrian army were killed - sniper and machine-gun fire igilovtsami led from several points. The firing points were suppressed by the efforts of the Syrian special forces.
Information Agency
SANA
writes that militant groups were defeated in the area of ​​the Al-Tar summit, as well as in several south-western quarters of the ancient Syrian city, which the militants inflicted colossal damage during the occupation. Recall that one of the income items of ISIS is the sale of
historical
values ​​on the black market.