The DPRK News Agency (TsTAK) reported on successful tests of a solid-fuel rocket engine conducted in the country, reports
Lenta.ru report
.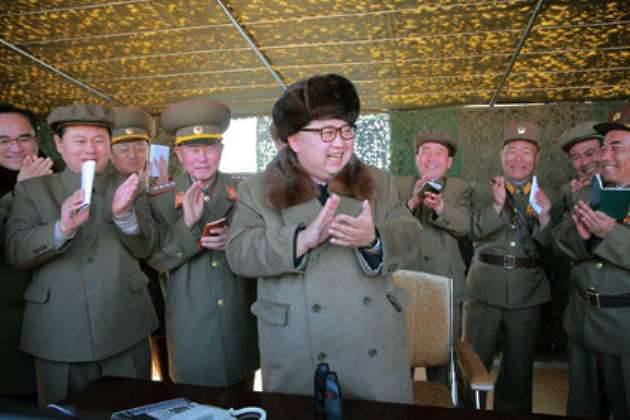 According to the report, the tests were led by Kim Jong-un himself, who "emphasized
historical
and the strategic importance of this test, conducted on the basis of domestic technologies, to increase the military power of the Korean People's Army. "
The head of state "expressed his gratitude to technologists and scientists engaged in the defense industry in connection with the successes achieved and took photos with them."
In recent weeks, against the backdrop of the largest maneuvers conducted in the region by the United States and South Korea, Pyongyang regularly conducts test launches of short- and medium-range missiles.
Earlier, the UN Security Council, in connection with the ongoing rocket and nuclear tests, adopted new unprecedented harsh sanctions against the DPRK. In addition, Seoul and Washington made a decision to deploy missile defense system complexes on the territory of the Republic of Kazakhstan.